The Changing Face of Fine Art Collecting
By Victoria L.
15 th May , 2019
Massive student loan debt, a scarce job market, and failing economy are crippling American millennials. For families of color, the common goal is to simply survive, with financial planning often falling by the wayside. Collecting fine art has historically been a tool of the privileged to amass their riches.
Investing in artwork, building trust funds, and estate planning has allowed the upper class to garner wealth, and create security for future generations. Art Basel reported $63.7B in global market sales in 2017—a 12% increase from 2016. Stateside investing is hottest as the US continued to dominate shares in all venues, including art fairs, exhibitions, and online. A survey of high net worth individuals (HNWIs) conducted by UBS and Arts Economics revealed that 35% were active in the art and collectibles market that year.
So how do the rest of us get into this booming arena? Hip-hop legends claim to have the keys. Rick Ross challenged us to "buy back the block" in his 2016 music video with fellow heavy hitters Gucci Mane and 2 Chainz. "Property, property, property, property, n*gga/I'm tryna invest. Talking monopoly, I'm tryna encourage a n*gga to run up a check," 2 Chainz spit over the heavy bass. What this encompasses is establishing grocery stores, community centers, and restaurants in our neighborhoods. It also means investing in each other individually, and one way to do that is through fine art collection.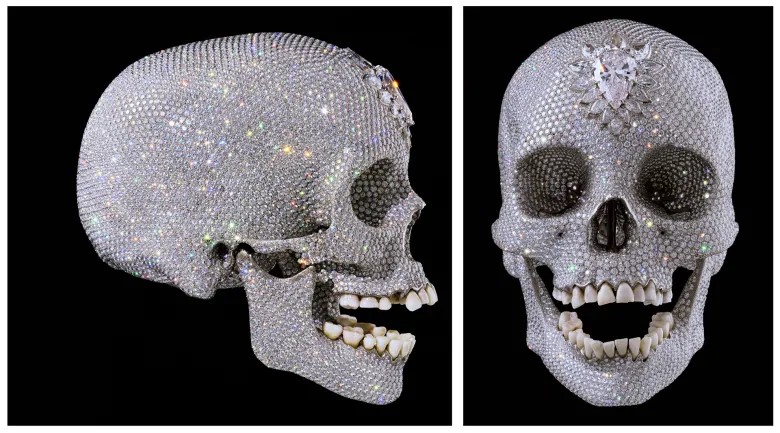 Pop culture portrays the archetypal art collector as an affluent, bespectacled white man who pompously traverses gallery spaces with his head cocked to the side. Following him, is a bank account of endless funds, decades of knowledge, and worldwide connections. For those who don't fit that descriptor, prominent African American figures are seeking to demystify the market and promote inclusion—encouraging wannabe collectors outside of the margins to explore this centuries-old fortune-building tactic.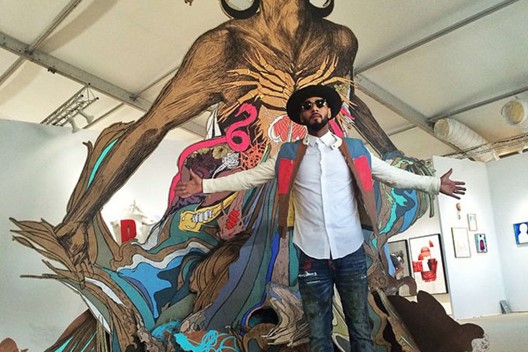 Swizz Beatz, born Kasseem Dean, and Alicia Keys established the famed Dean Collection to support living artists and cultural visionaries around the globe. Initially, an avid collector of works by Neo-expressionist Jean-Michel Basquiat, the record producer focuses on contemporary and emerging artists. "I got a little success and wanted to start buying art for my house," he explained to Sanja Lazic at Widewalls in 2014. Five years later, the family's collection has backed the careers of dozens of young artists, such as Dana Scruggs, Tanda Francis, and Michael Vasquez, through numerous initiatives. Most recently the work of Devan Shimoyama, seen at the Armory Show in March 2019, was acquired by The Dean Collection.
Swizz Beatz is the founder of No Commission, the unusual art fair designed to directly benefit artists, giving them free exhibition space for their work and 100 percent of the proceeds of their art sales. In 2016 at the No Commission Art Fair's inaugural edition, held in Miami during Art Basel in Miami Beach, the 35 participating artists sold over $1 million in art.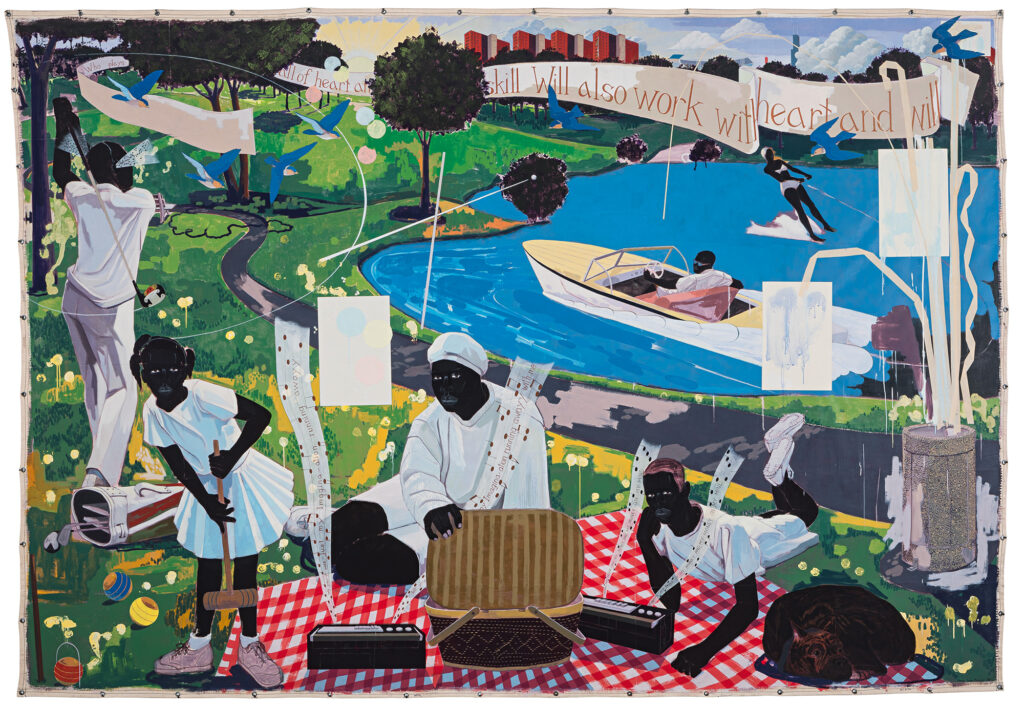 Guided by Swizz Beatz and his advisor Maria Brito, Sean Combs has also contributed to the changing landscape of the market with purpose and an eye toward preserving the legacy. The mogul shook up the art world when he was revealed as the buyer of Kerry James Marshall's "Past Times" painting acquired at a whopping $21M in May 2018.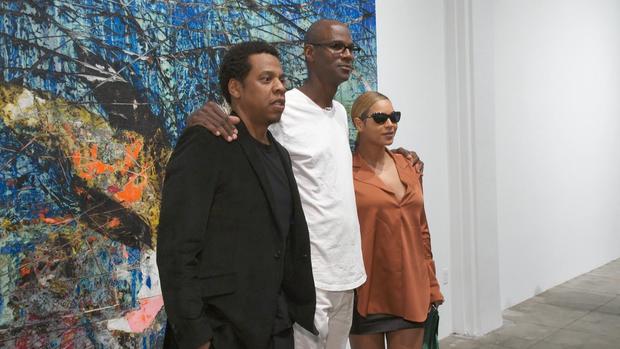 Power couple Beyonce and Jay Z have a formidable art collection that consists of superstar artists like Mark Bradford and Kara Walker. Jay Z reportedly paid $4.5 million for a 1985 Basquiat entitled Mecca.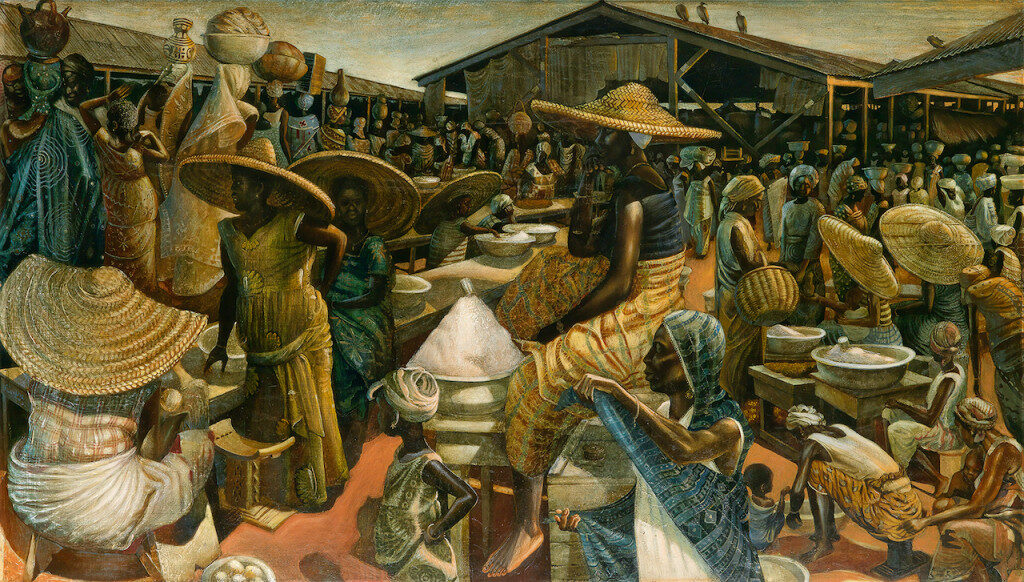 Though younger celebrities are currently aggressively buying fine art, this practice is not new. Maya Angelou's collection was auctioned posthumously. Works from the private art collection of the renowned poet and author were sold by Swann Auction Galleries in September 2015 in NYC. The auction, which was preceded by a seven-day public preview, offered a rare glimpse of some 50 pieces from the poet's collection. Angelou collected many acclaimed African American artists such as Jacob Lawrence and Romare Bearden; a number of pieces by close friends, including John Biggers and Elizabeth Catlett.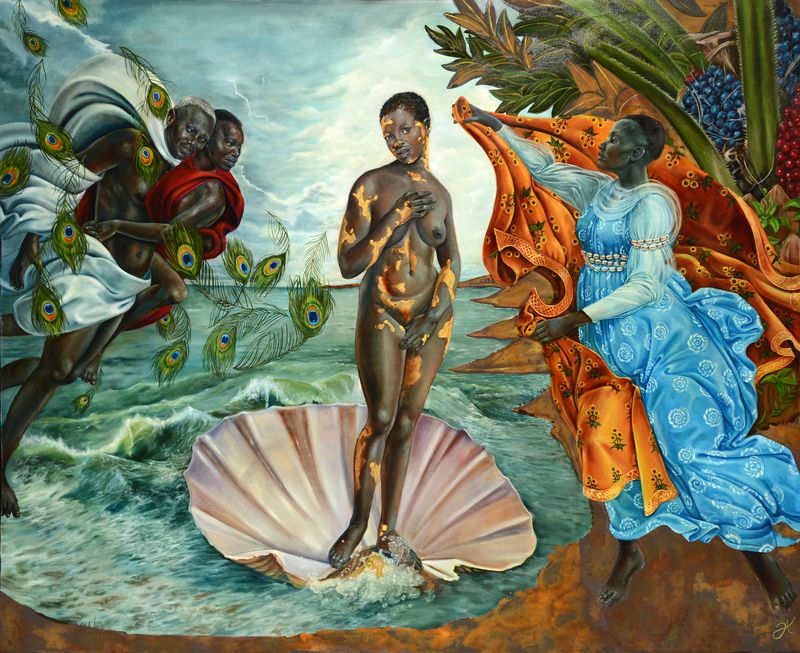 Longtime collector, actress, CCH Pounder, has an impressive collection that rivals museums. While her profession is acting, the NCSI: New Orleans star is a passionate art patron, collector, and former gallery owner and co-founder with her late husband of Le Museé Boribana in Dakar, Senegal.
The 2017-18 show, Queen: An Exhibition, featured work from Pounder's private collection at Xavier University Art Gallery and highlighted work by Chicago native, Harmonia Rosales. Art lovers were grateful for the chance to see Queen, a rare opportunity to view a small fraction of Pounder's vast private collection. Many of the works—paintings, sculpture, mixed media pieces, fill the walls and shelves of Pounder's homes.
While it's understood that collecting is still out of reach for many, we can appreciate the efforts of the new vanguard collector set and startups to disrupt and change the face of the market in hopes of enriching our lives through art.