The Art of Simone Leigh: A Correction, Not a Fad
By Danny Dunson
4 th June , 2019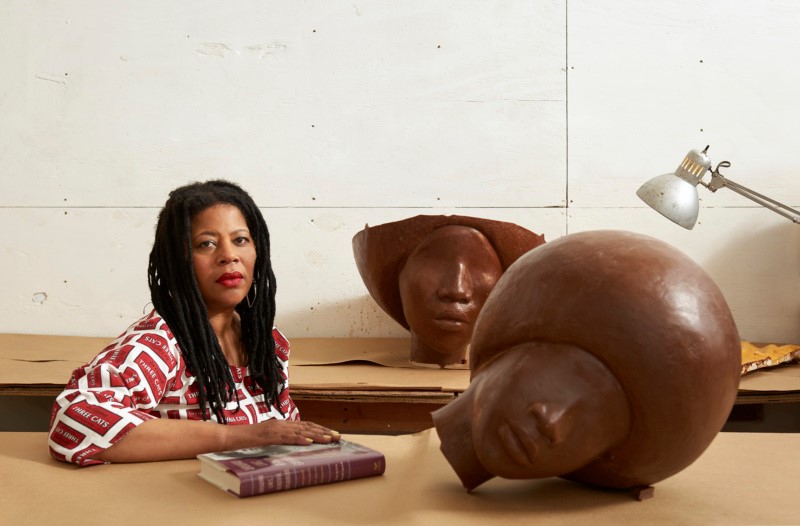 Many are saying that 51year old, Chicago Native, Simone Leigh is having a "moment". Contrary to that sentiment, it is the art world that is finally catching up to the greatness of the ceramist. The generosity of Leigh's prolific labor and tenacious understanding of self emanates through compelling work that contemporary culture owes a debt of gratitude. Leigh's practice consists of sculpture, video, installation, and social activism, all reflecting her scholarly researched references from historical periods and artistic productions of Africa.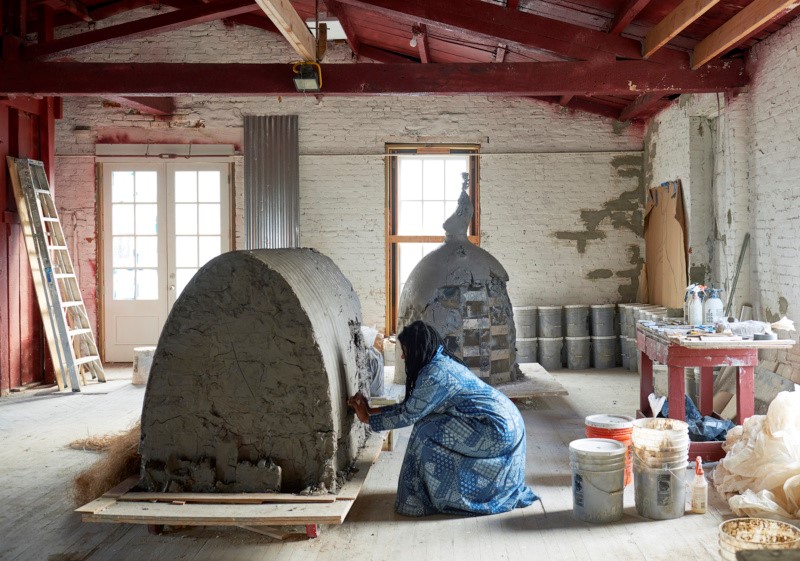 In that last few years, Leigh's work has come to the fore, gaining the attention of the art world with a list of accomplishments that seem to be never-ending. Leigh is the winner of the Guggenheim's prestigious Hugo Boss Prize. Her work is currently featured in the Guggenheim Museum solo exhibition, Loophole of Retreat, curated by Katherine Brinson, Susan Thompson, and Amara Antila, showing until October 27, 2019. Leigh is also one of seventy-five artists included in the 79th edition of the Whitney Biennial at the Whitney Museum of American Art, May 17 – September 22, 2019.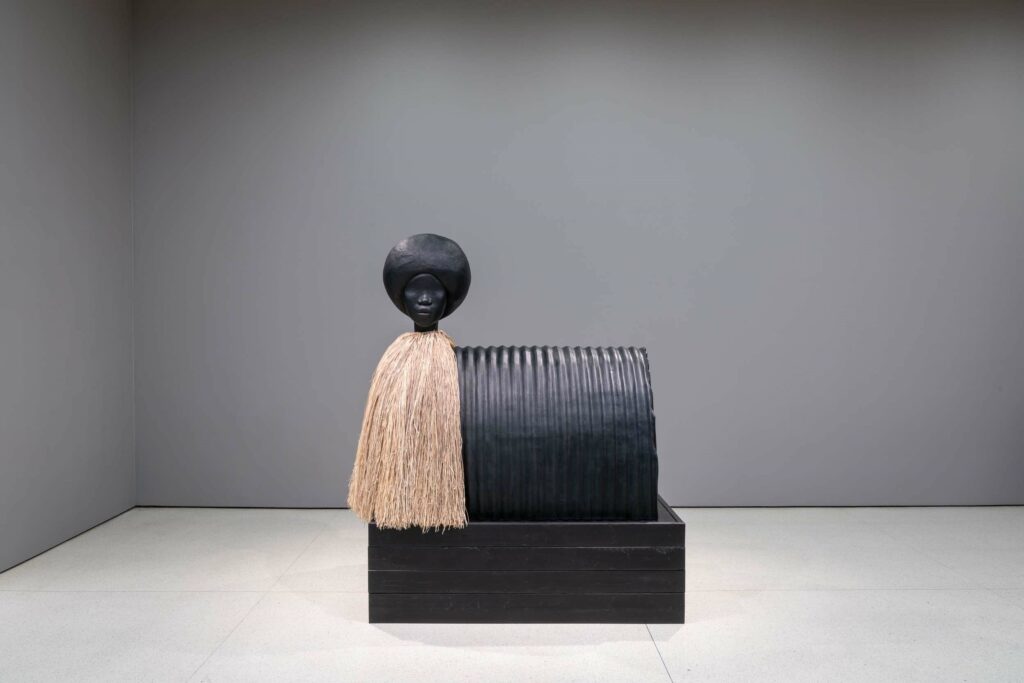 Not shying away from themes and concepts of Black female subjectivity, that may have kept her work under the radar in the past, Loophole of Retreat, references an 1861 journal by abolitionist Harriot Jacobs, a black woman who freed herself from enslavement by hiding in a crawl space of her grandmother's home for seven years. Jacob's historic narrative echoes through the collection of contemporary sculpture situating viewers within the space between female corporeal trauma and collective hope.
Leigh never went to art school. She took a ceramics class while studying philosophy at Earlham College and discovered she was good at making ceramic sculptures. Leigh developed a specific, and bold aesthetic while working within this medium. Her practice focuses on African American women, race and beauty as well as surfacing African cultural retentions within traditional African American visual aesthetics.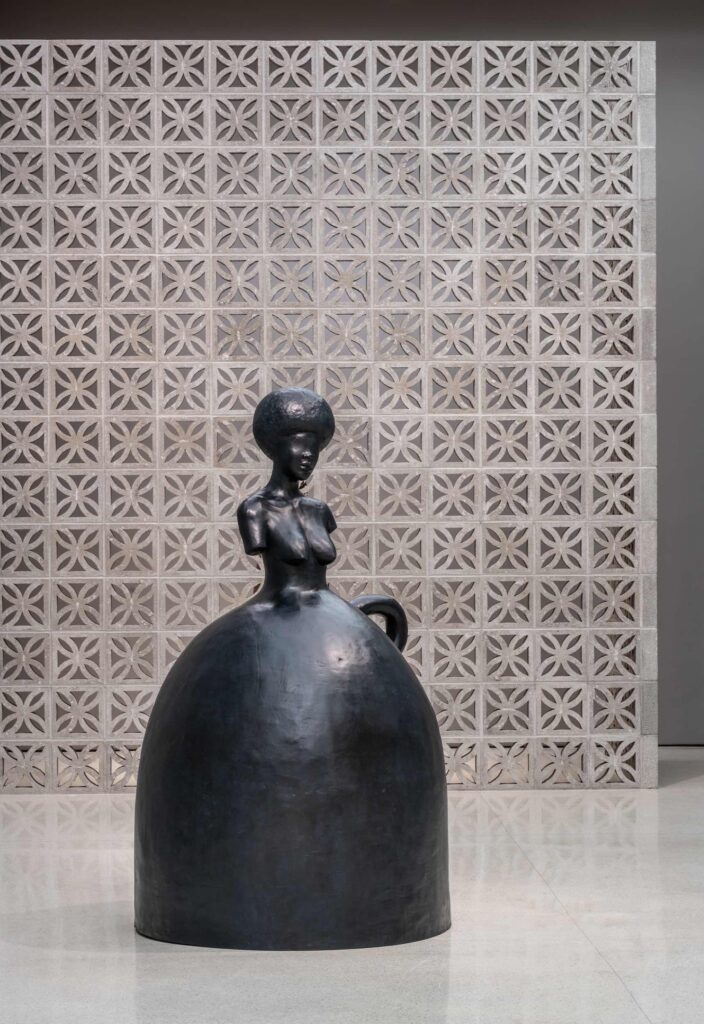 Leigh never thought she would be a mainstream success in the contemporary art world that historically centered its focus around paintings rather than sculpture. However, she refused to give in to temptations to change for commercial acclaim and made a firm decision to stay true to her aesthetic, and true to herself.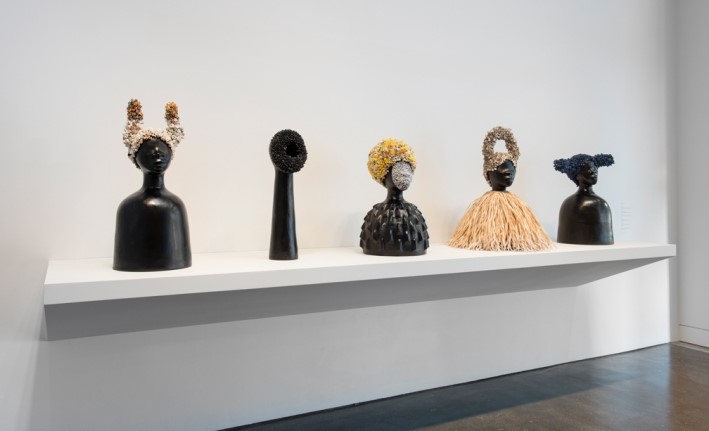 "I would hope that I have been able to gaze even more inwardly as I explore my subalternity. The more specific I get the more people I reach. And I'm so proud of my heritage." Leigh told Cultured Magazine.
In April 2019, Leigh set a personal record with one of her pieces selling for nearly $94,000. Recognizing the enduring power and magic of Black artistic production, Leigh considers the recent attention toward Black art in the global market to be more of a correction than a fleeting trend or a fad.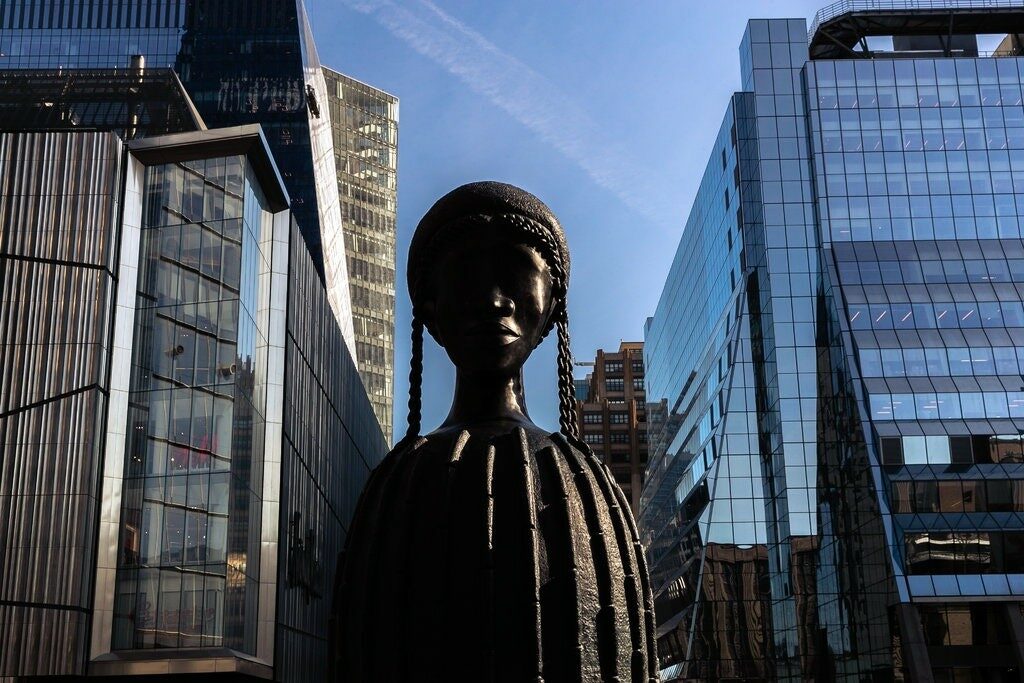 Constructed from 6,000 pounds of cast bronze, Leigh's newest sculpture Brick House, currently installed at New York City's High Line. will open to the public on June 5th, 2019. Brick House, which is not named after the classic Commodores hit, is the largest sculpture Leigh has created to date. "I just like thinking of femininity in a different way, as something solid and enduring rather than always something fragile and weak". Leigh told CBS.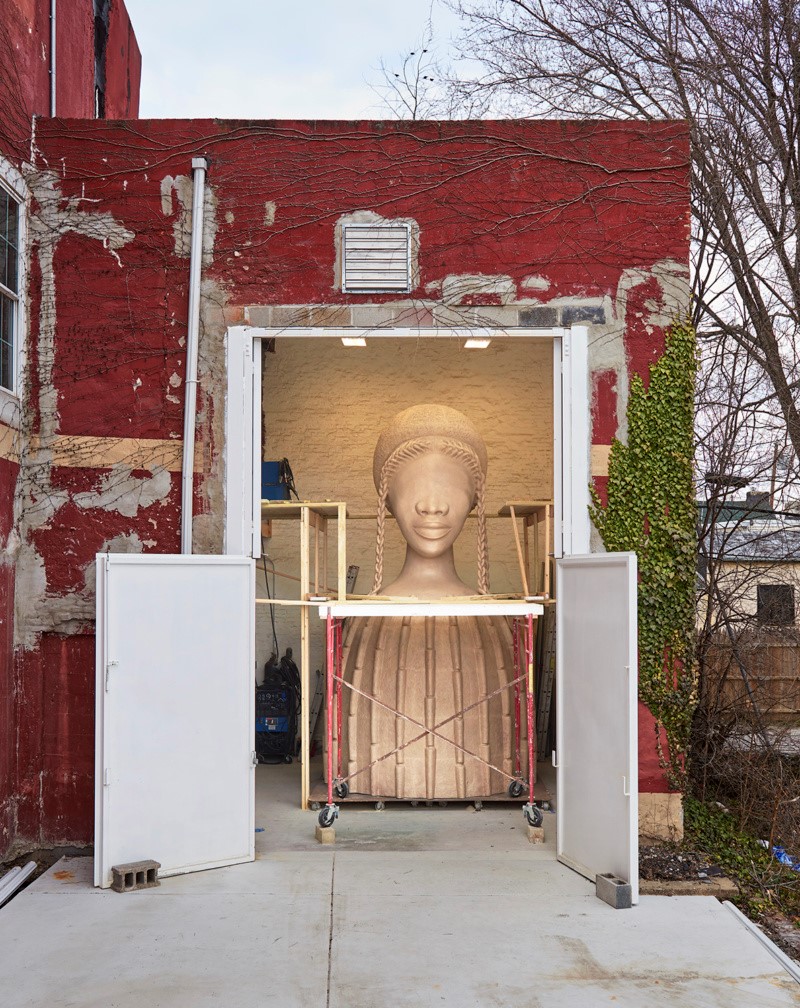 Leigh has created a bust of a black woman that stands 16 feet tall that cuts through the mundane industrial architecture of Manhattan buildings near the High Line. An eyeless visage with defined cheekbones, cornrows, and a bell-shaped torso are recognizable elements of Leigh's style. In an interview with The New York Times last summer, Ms. Leigh said she thought the commission "would be a great opportunity to have something about black beauty right in the middle of that environment." New Yorker's who can't wait a few more days can view "Brick House" from street level or nearby buildings. Leigh's bronze monument to black womanhood will be on display until September 2020.