Roc Nation's Lenny S Exhibits at MOCA
By Danny Dunson
25 th April , 2019
The name "Lenny S" in the world of music and hip-hop holds major weight. Lenny Santiago, better known as Lenny S is a Senior Vice President at Roc Nation, the entertainment company founded by Jay Z. Raised in the Bronx, Lenny went from hustling, passing out flyers on the streets to promote artists to now managing some of the biggest artists in the world at Roc Nation such as DJ Khaled.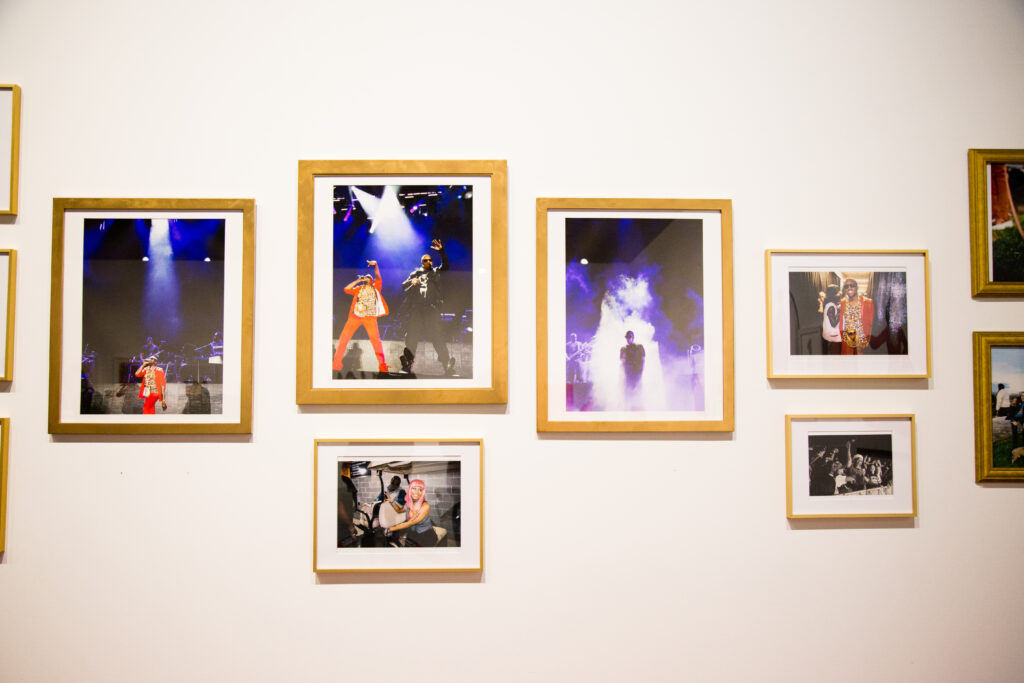 Those familiar with Santiago's brand, know that photography has been a longtime hobby of the successful music exec. He's captured some of the biggest stars in entertainment throughout history, such as Jay Z, LeBron James, Beyoncé, Diddy, Drake, Dave Chappelle, and others. Until recently, it was just a hobby. But Lenny presented his first exhibition recently at the Museum of Contemporary Art in Cleveland in which a whole gallery wall was dedicated to his photography. Santiago's "Kodak Lens" project chronicles some of hip-hop's most iconic as well as intimate moments. Santiago's photographs were exquisitely framed and hung in an irregular pattern on the gallery's main wall.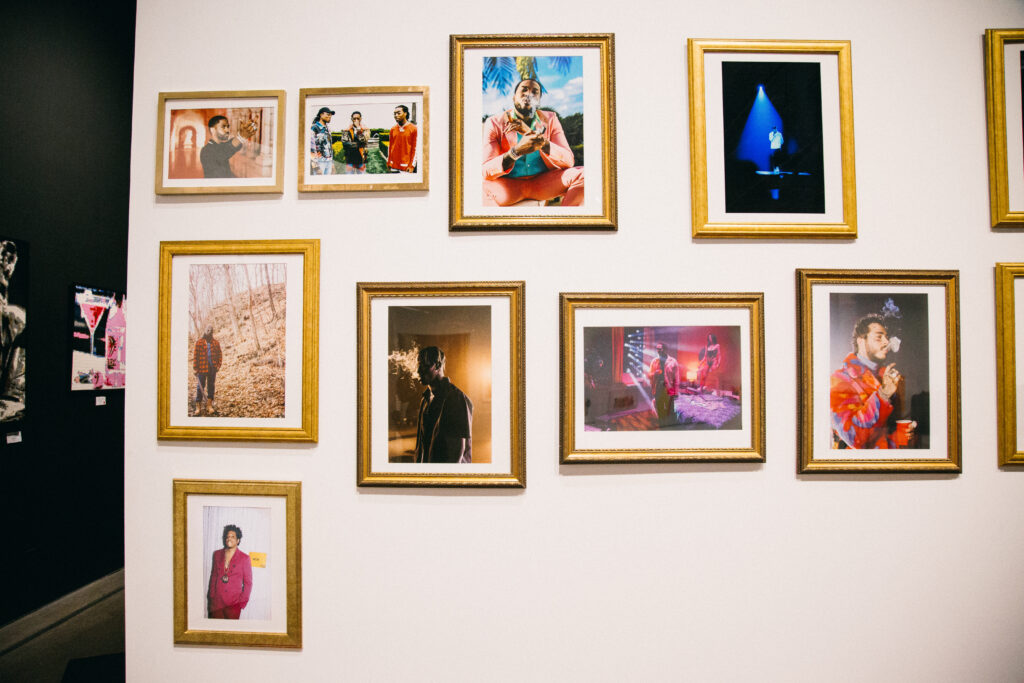 Santiago admittedly has no preference of what camera he uses, often he will simply take out his phone and brilliantly capture a moment that shows the brilliance of his photographic eye. As Santiago's executive career continues to elevate, so does his photography. His body of work has become crisp and focused while centralizing hip-hop celebrities that are still marginalized in many mainstream celebrity circles.
In photojournalistic style, Santiago works like many contemporary fine art painters who focus on people of color and depict them in ways that highlight their regality as well as their humanity. With Santiago's close-range shots, he brings out characteristics of rarely seen tenderness, and with his long-range captures, he illustrates how these stars colossal monuments that demand attention and respect.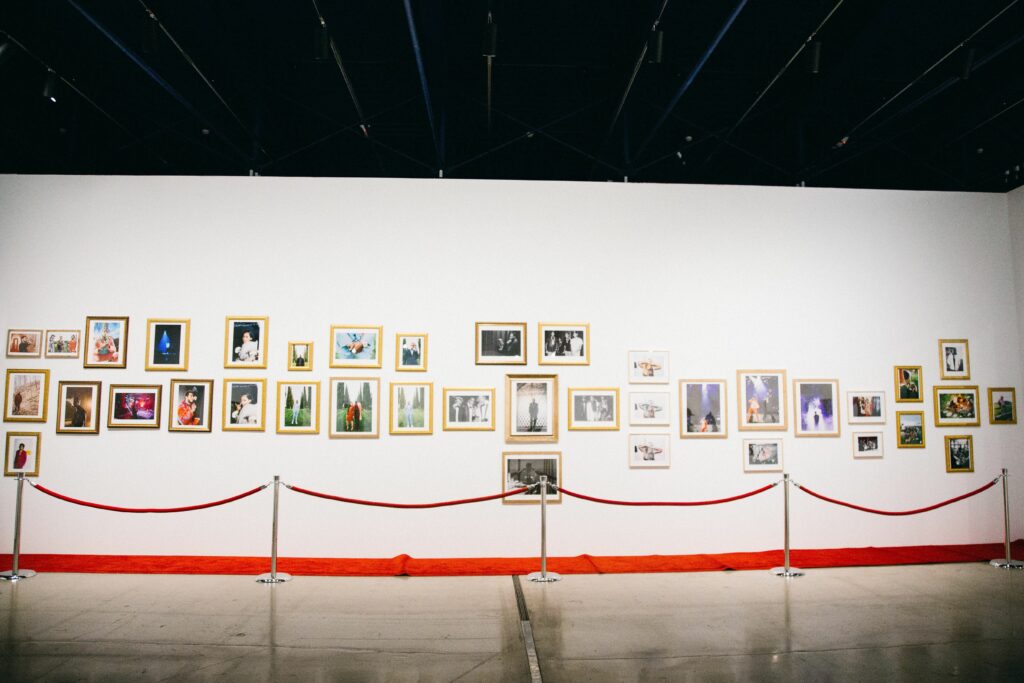 A red carpet was placed in front of the photo installation, along with a red velvet rope, a curatorial move that provided exhibition attendees the experience well known to the people Santiago captures, the paparazzi.
Within the collection of photos of hip-hop artists that are household names, what stood out the most, were several photos of Nipsey Hussle and wife Lauren London. Santiago captured the recently slain rapper and community activist in candid moments of joy, and love for his wife and family.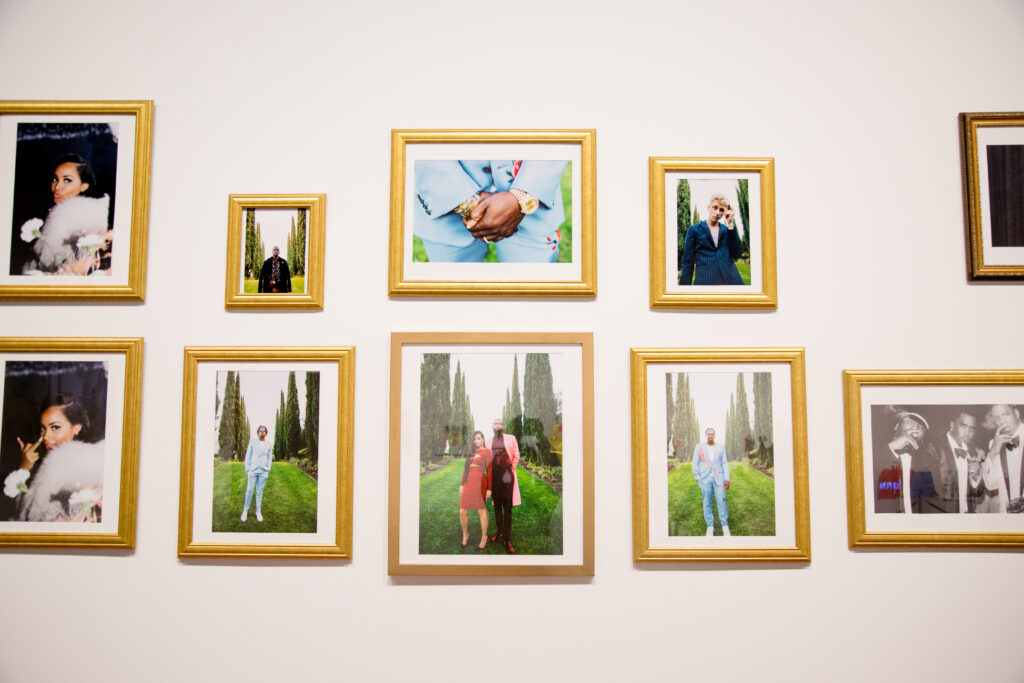 Santiago shot Hussle prolifically throughout his career, creating a narrative that tells the full story of the man who the world is now mourning the loss of. Even for those who did not know Nipsey personally, or were unfamiliar with his work, Santiago's images offer a glimpse into the interiority of the artist and allows viewers to connect with Hussle's passion for community building and altruism.
Another noteworthy image is a portrait of Frank Ocean. Using the deep tonality of black and white, Santiago depicted the critically acclaimed singer-songwriter and member of the hip-hop collective Odd Future, in a pensive, vulnerable state that showed the artist in a fleeting moment that places the viewer within the composition. Santiago has a way of making those who view his photography feel as if they are in the photographs themselves. This feeling of the viewer being within the photograph was most experienced in Santiago's capturing of the annual Roc Nation pre-Grammy brunch which took place this past February, in Los Angeles. Santiago to the advantage of the pruned tree line vista, where artist posed and created captivating compositions, that used light and symmetry to make hip-hop artist appear magical and otherworldly. These images transported exhibition-goers to the world glittering world of Jay Z, Beyoncé, Diddy, Fabolous, Pusha T, Rick Ross and more.
Lenny also surprised guests with his infamous gold couch. Santiago's office features a metallic gold leather Chesterfield that has become synonymous with its owner. Attendees took advantage of the chance to sit on the same sofa as many hip-hop legends have. Santiago's couch became an exhibition within the exhibition as guests positioned themselves to take solo, and group shots, all of them were excited for the chance to be photographically documented with Santiago. It was an impromptu piece of contemporary performance art that brought various people together. The love in the room was tangible.
Not sure if this was a "one night only" kind of exhibition for Lenny S, but there was a real force and beauty behind the work. We're hoping it won't be his last.