Miami Beach Promotes Art Inclusivity with ReFrame
By Danny Dunson
22 th May , 2019
ReFrame: Miami Beach Memorial Day Weekend Reimagined through the Arts Local Curators Spark Crucial Conversations about Inclusion, Blackness, and Relationships with City-Wide Exhibitions and Installations.
Black artists have been enlisted to curate an initiative that will change the perception of Memorial Day weekend in Miami Beach. ReFrame, conceptualized by Octavia Yearwood and Jared McGriff, is a series of art exhibitions and installations that highlight Black art and culture from May 23-27.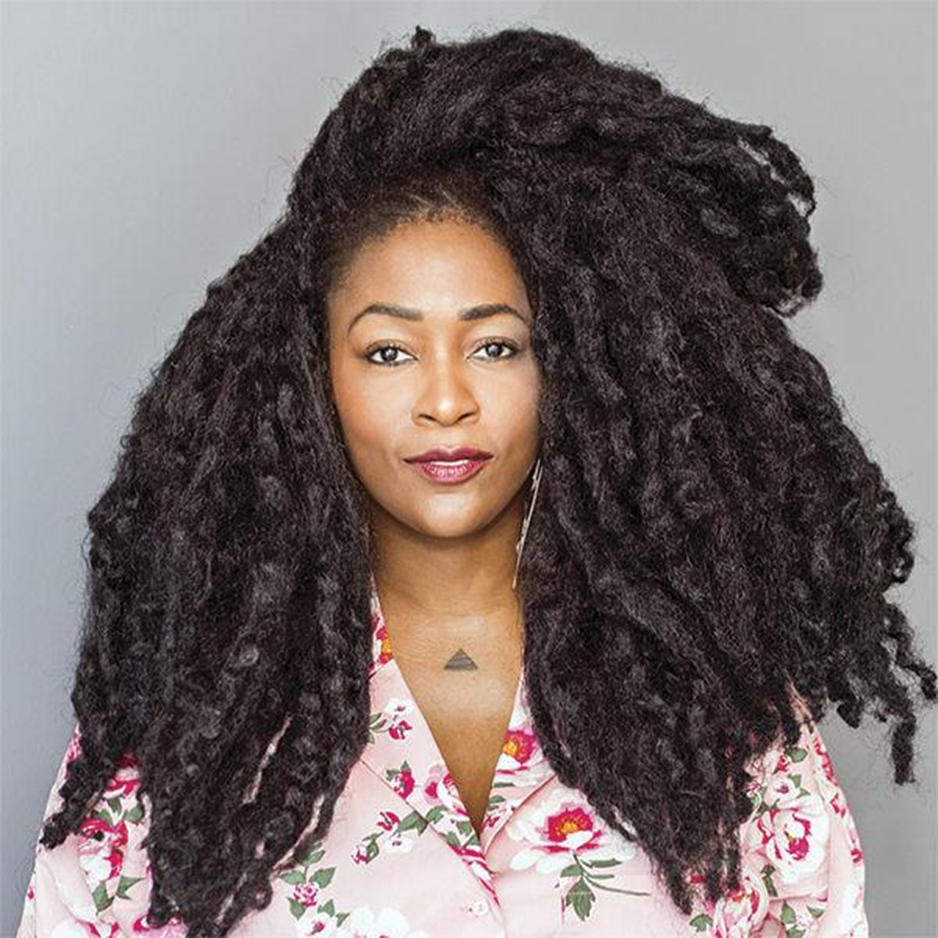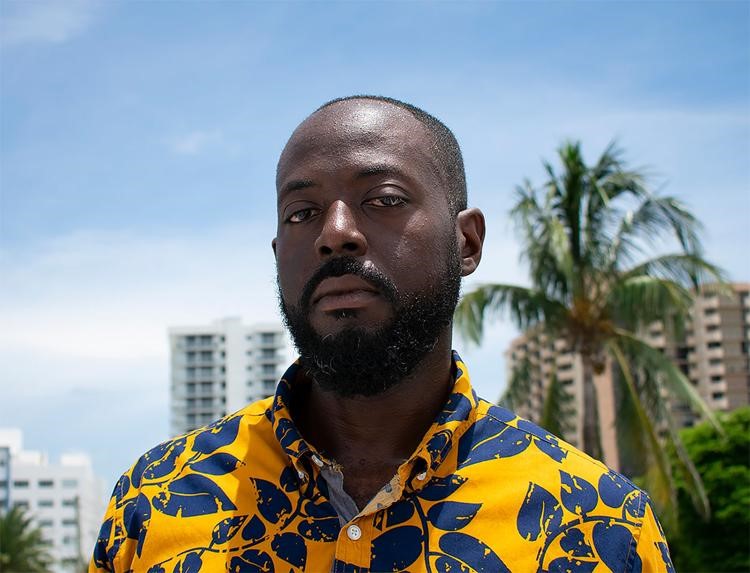 Yearwood, ReFrame curator and producer, was quoted in a recent press release saying:
"How can art and culture step in as a mediator to tell stories from different points of view? In asking ourselves this question, Jared and I are curating an interactive program that mobilizes artists, curators, and organizers. We're looking at how institutions, public and digital spaces can be reimagined during Memorial Day Weekend on Miami Beach as an opportunity to explore how to create more cohesive communities."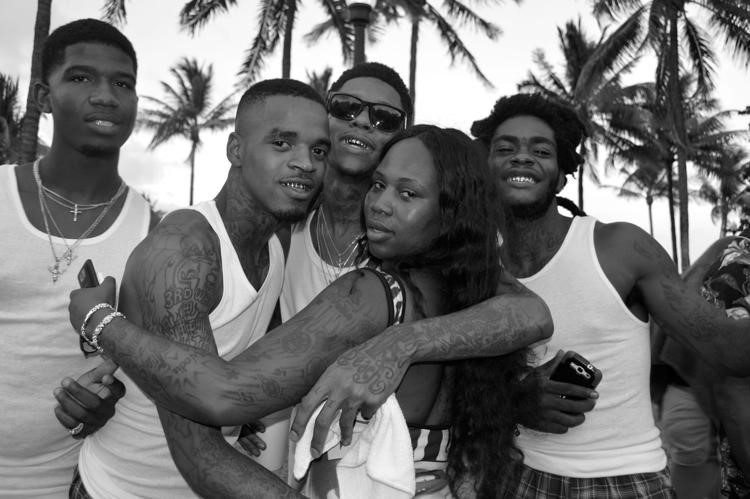 In 2018, the city's tourism department approached prominent, Miami-based creative Octavia Yearwood to be at the helm of the ReFrame initiative. Yearwood believes that reframing Urban Beach Weekend through the lens of art that reflects the diversity and represents people of color, will create a less toxic place for the influx of Black visitors. She hopes to highlight the integral role people of color have played in building Miami Beach, as well as the city's segregated history.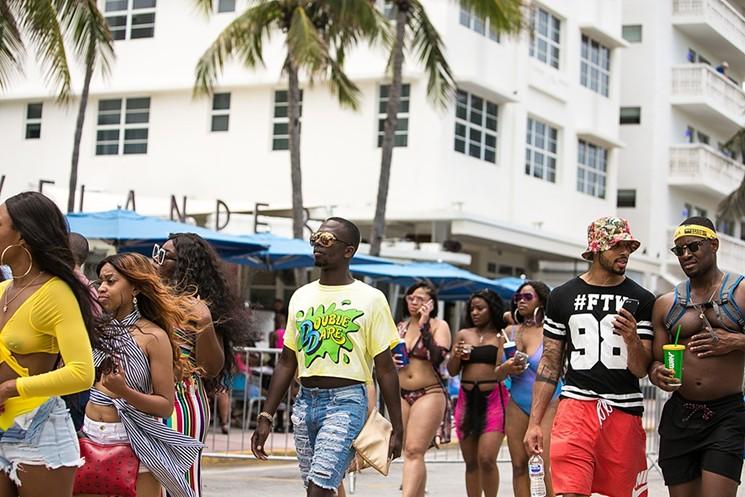 Each year thousands of people head to Miami Beach for Memorial Day weekend. Over the last 20 years, the holiday weekend was the time to experience Urban Beach Week, a loosely organized event that has gained the reputation of being chaotic and violent. Due to fatal shootings back in 2017, the city increased police patrol, creating more hostility and unrest during the week. Although the same can be said about large happenings like spring break, Miami Art Week, along with Art Basel, complaints of noise, excessive partying and the presence of large crowds seem to be pinpointed and hyper-scrutinized when people of color are involved.
Efforts have been made with the ReFrame initiative to change perceptions, negative media output, and the treatment of black visitors to Miami Beach, in hopes that the holiday weekend will be safe and enjoyable. New this year is programming driven to spark crucial conversations about inclusion and surveillance; initiatives launch on Wednesday, May 22 to first engage city residents; and the participation of City of Miami Beach-based institutions, such as Miami New Drama and BASS Museum, to present timely and relevant content.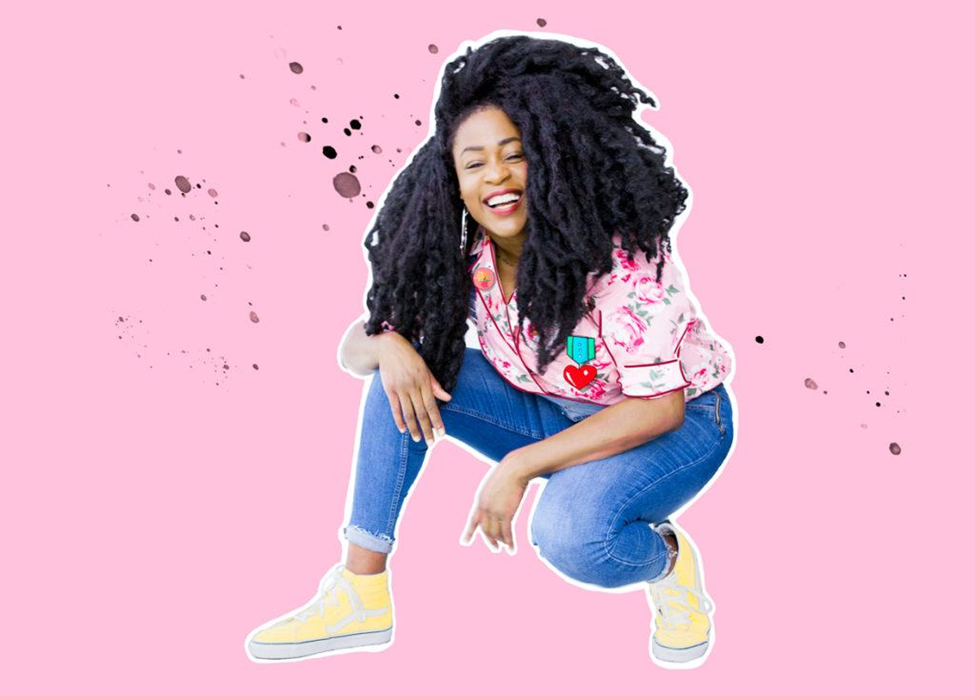 Danny Dunson, Editor in Chief of ArtX, sat down with Octavia Yearwood, an author, arts educator, and motivational speaker— a multifaceted creative who lives an artful life filled with love that motivates and empowers whoever she encounters. Just days before the launch of ReFrame, Octavia graciously and candidly answered our questions.
Danny Dunson: Tell us about the ReFrame Project and what it means to you as a creative.
Octavia Yearwood: ReFrame is a project me and artist Jared McGriff conceptualized as a way to highlight the influence of black culture on the beach and spark crucial conversation around the relationship of POC (visitors and locals), and authorities on Miami Beach during this time. Using the arts to mediate that conversation felt like a great start. The initiative started by the City of Miami Beach wanting to bring more arts and culture programming to Memorial Day weekend.
DD: You have been quoted saying. "Art to me is a shorter way of saying expressionism." What does your art practice intend to express?
OY: When I say that, it's more about mediums, and the various ones I choose to express my being. I grew up in a transitional era; a time where you were taught to choose one career and stick to it, but I watched hip-hop form and people become successful in a way we'd never seen before; then they'd scale that out and start successful businesses. I grew up in a time when we still wrote letters (as correspondence), but soon after, we were able to write to that same person over instant messenger. So, from a young age, I saw art as a way to tell my story, make a living, connect with the masses, and collaborate with others. Creating art allows me to not choose between all the parts of me. I love that! So, my work also encourages that type of freedom.
DD: As a creative do you think it's important to have a spiritual practice, a self-care practice?
OY: Oh, most definitely! My spiritual journey, most notably my focus on healing childhood trauma, has taken my creativity to the next level. When you get to know yourself, when you start to heal and have hard conversations with yourself and others, you get inspired to share. Being a creative in full expression is sharing, it's giving. I do a lot of that. A big part of my spiritual and self-care practice is simply being alone. This isn't new, many people who share/give/create understand how undeniably valuable being alone is, but if you think as a creative you need to be out all the time, NOPE. Stay home and charge up, don't think, visualize, and give thanks to your ancestors.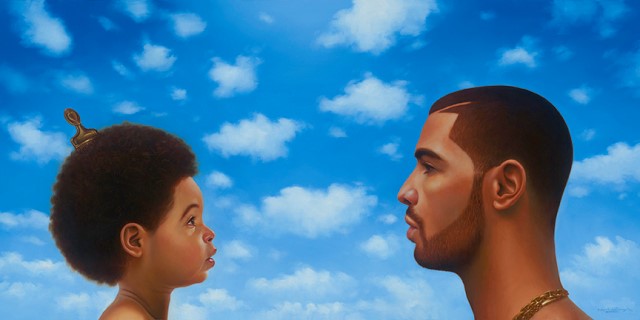 DD: Who is your favorite visual artist?
OY: Sheesh, that's really difficult; but imma say Kadir Nelson's work has always loved me. I love how he tells stories through his work. His piece for MJ's album was my introduction to his work. Ironically enough, his mother was the elder I consulted with when writing my book, and who taught me to mind map. Funny how art works.
DD: Do you feel that visual art can be a powerful therapeutic tool?
OY: Absolutely! So much that I did a workshop on it for the University of Miami for a symposium. When I think about healing and the practice we must have to stay the course, I think about how difficult the course itself is. Going through it and having traumas does a number on your self-esteem, confidence, how you view yourself and your self-efficacy; art is one tool that supports all of those things at once without having to be "good" at it. There is nothing more powerful than taking your two hands and creating a physical work of art. Period.
DD: What advice would you give a young artist who has a similar background, and is questioning their value and place within the world?
OY: You are going to question this forever, don't even sweat questioning your value, in fact, celebrate your wins so you don't lose sight of the truth. BE BOLD. TAKE YOUR HEALING SERIOUSLY. When you begin to heal and flush out your toxic behaviors you will attract better people, accept them, love them, and learn from them. Learn about economics and how to do business, because artist or not, you are a business. Tighten that up quick. Lastly, FORGIVE EVERYBODY, pack light.