Mark Bradford: From the Beauty Salon to the Art Auction House
By Terrence F. Chappell
24 th May , 2019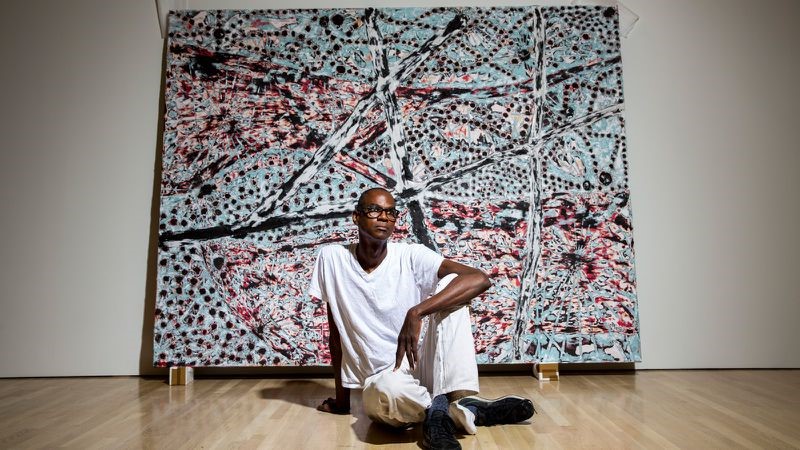 Los Angeles artist Mark Bradford confronts complex social justice issues around race and politics with large-scale abstract canvases.
Bradford's work has been featured in museums across the nation, including The Museum of Modern Art, The Baltimore Museum of Art, San Francisco Museum of Modern Art, the Museum of Contemporary Art, Chicago, and a host of others. Each piece combines endpapers, typically used for styling hair, with collage and grid-like abstract renderings with very little paint, to depict controversial issues affecting the Black community.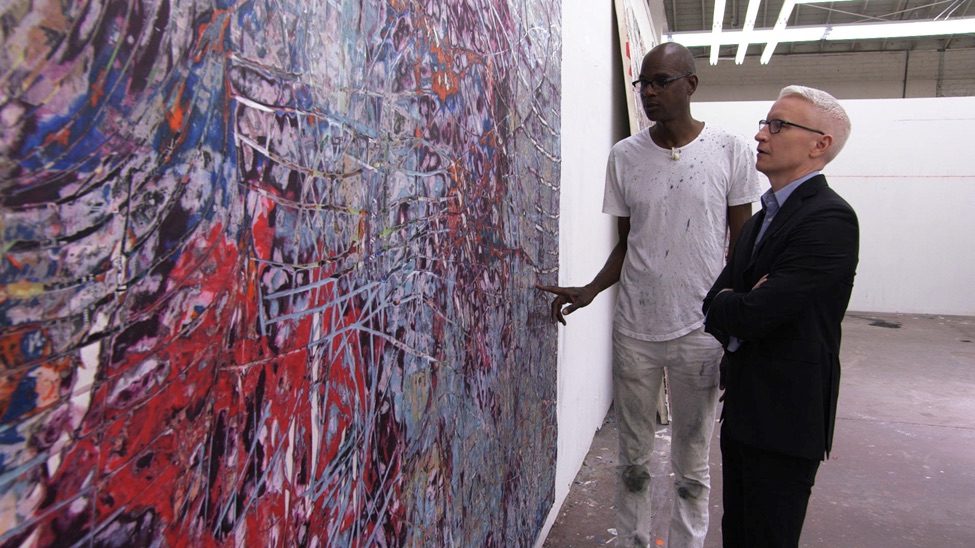 In one of his newer works, Deep Blue, acquired by the Broad Museum in Los Angeles, Bradford illustrates the property damage from the 1965 Watts Riots.
Watts, a predominantly Black area of Southeast LA, was home to underperforming schools, housing discrimination, and over policing. When an African American motorist was pulled over by the police, an argument ensued. The roadside incident escalated into violence and riots between the police and Watts residents, which resulted in thirty-four deaths and over $40 million in property damage.
At 12 feet high and 50 feet long, Bradford's Deep Blue features a map of Watts, made of bathroom caulking, with fourteen layers of colored paper, covered entirely with a layer of black papers, with little colored balls directing the viewer's eyes to damage sites of Watts from the riots.
In an interview with Anderson Cooper for 60 minutes, Bradford shares how abstract art isn't just squiggles and torn paper, it's so much more for him.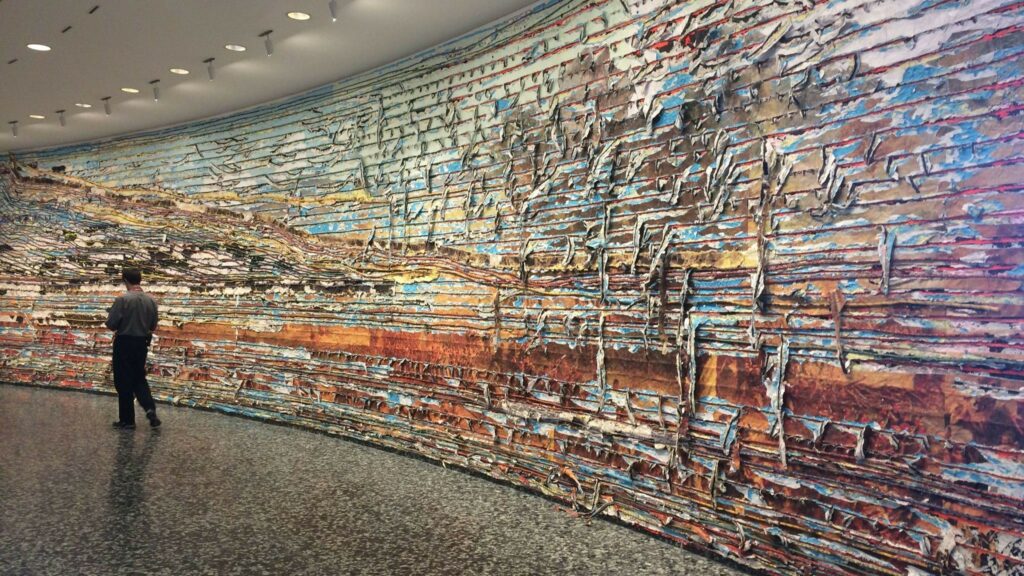 "But for me– those squiggles and torn paper gives me a space to kind of unpack things. Like the Watts riots. I'm grappling with how I feel about that subject and that material. I do grapple with things. I grapple with things personally, and you know, racially, and politically. What does it mean to be me?" said Bradford in his 60 Minutes interview.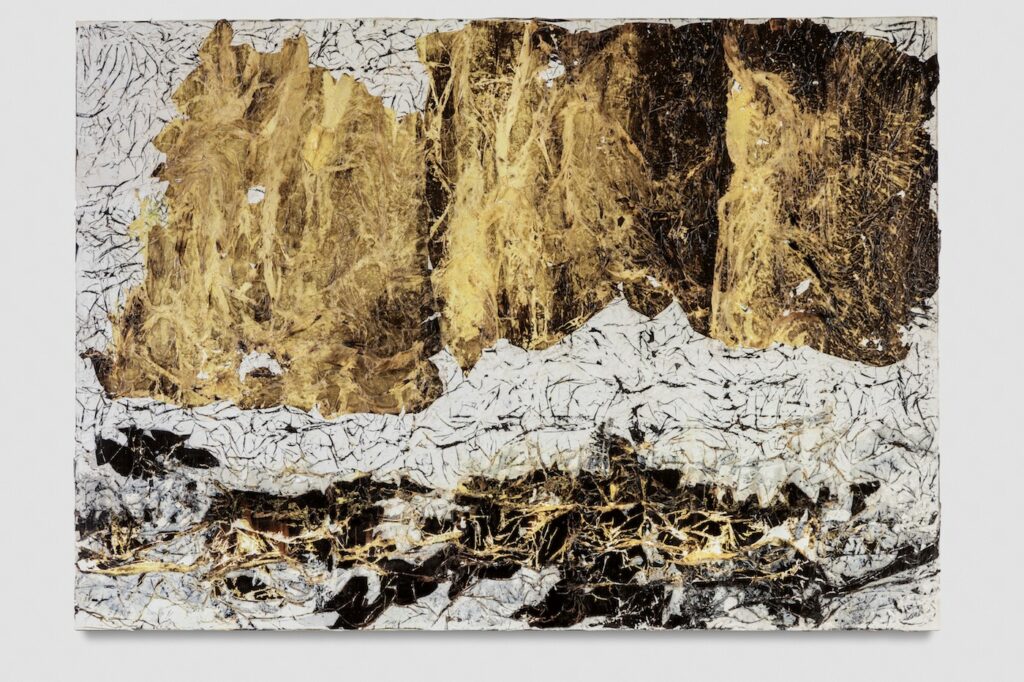 The artist, who identifies as gay, use to work at his mom's beauty salon when he was a teenager and opened up about being bullied as a kid and the first time another kid called him a "sissy".
"That was the first time I felt different. That was the first time I was aware of my sensitivity. That's the first time someone said, "Oh, you're—you—you—you're a sissy." I definitely knew that I had to learn to navigate in a more cautious way. So that I could survive. I just never had a problem being me," said Bradford in his 60 Minutes interview.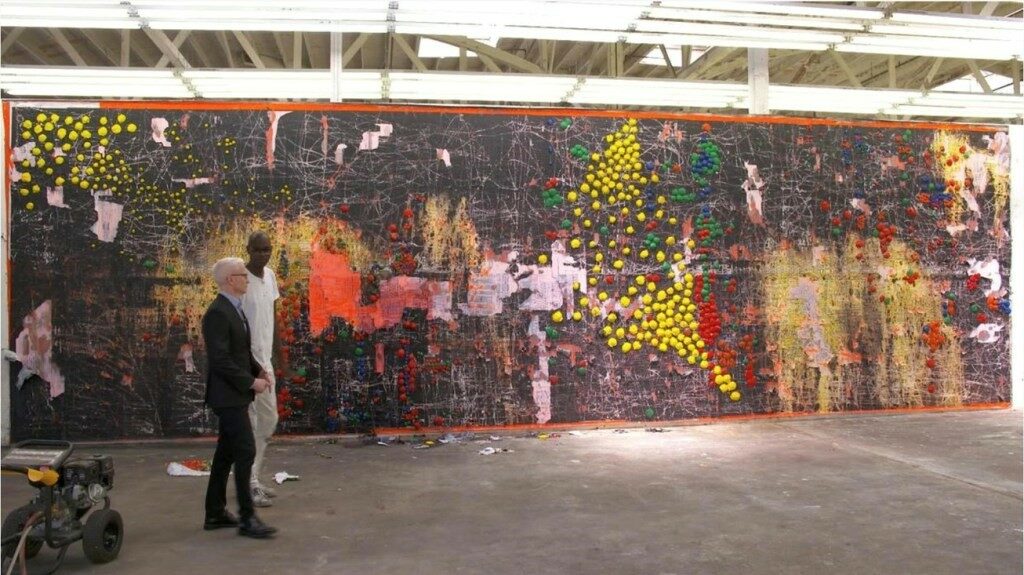 While Bradford's first painting sold for $5,000, the artist made headlines and history last year when he set a record at Phillips London auction when his "Helter Skelter I" (1997) sold for more than $10.3 million (nearly $12 million with fees included) it was the highest price ever paid at an auction for a piece by an African American artist, proceeding the purchase of Kerry James Marshall's, Past Times (1997) purchased for $21.2 million a couple of months later. The artist remembered calling his mom when he sold his first painting at 39 years-old in 2000.
"Girl, I think I found a way out of the beauty shop. (LAUGHTER) Girl, I think I found a way outta the beauty shop." Yeah. Yeah, because I had no idea how I was gonna stop being a hairstylist because that's really the only thing that I knew. I didn't have a problem with being a hairstylist, but it's all I knew," said Bradford to Anderson Cooper during his 60 Minutes interview.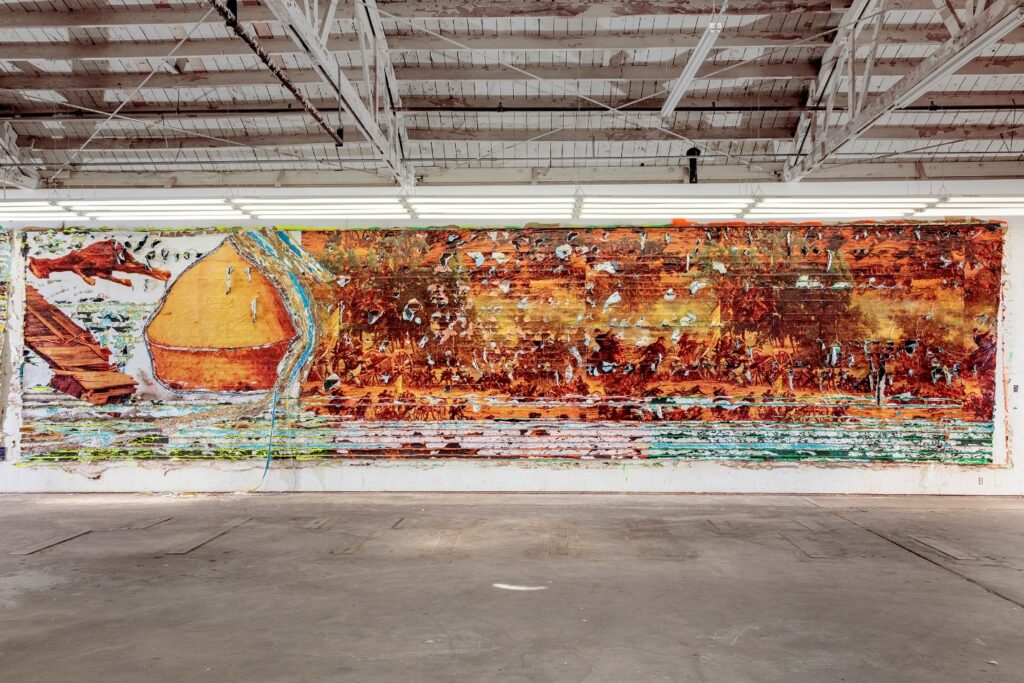 With a BFA and MFA from the California Institute of the Arts, the MacArthur Genius award recipient started Art + Practice, a foundation committed to helping transitional "youth to receive life-skills training, access to housing opportunities, educational and employment support via its foster youth service collaborator First Place for Youth" according to the organization's site.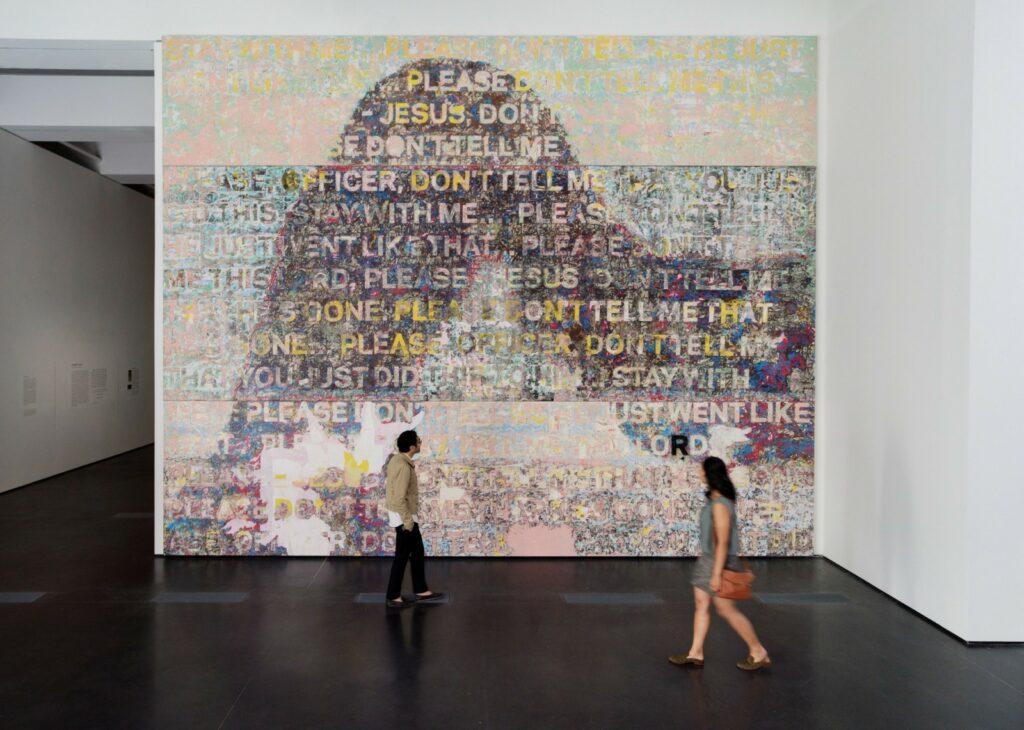 Now, at 57 years old and selling his first painting at 39 years-old, Mark Bradford's story reminds us that's it's never too late and that success isn't judged by time or age, but by drive and passion.