Artist Spotlight: Xavier Daniels
By Danny Dunson
25 th July , 2019
"I create art that expresses how I see the world with my own eyes!" says Xavier Daniels.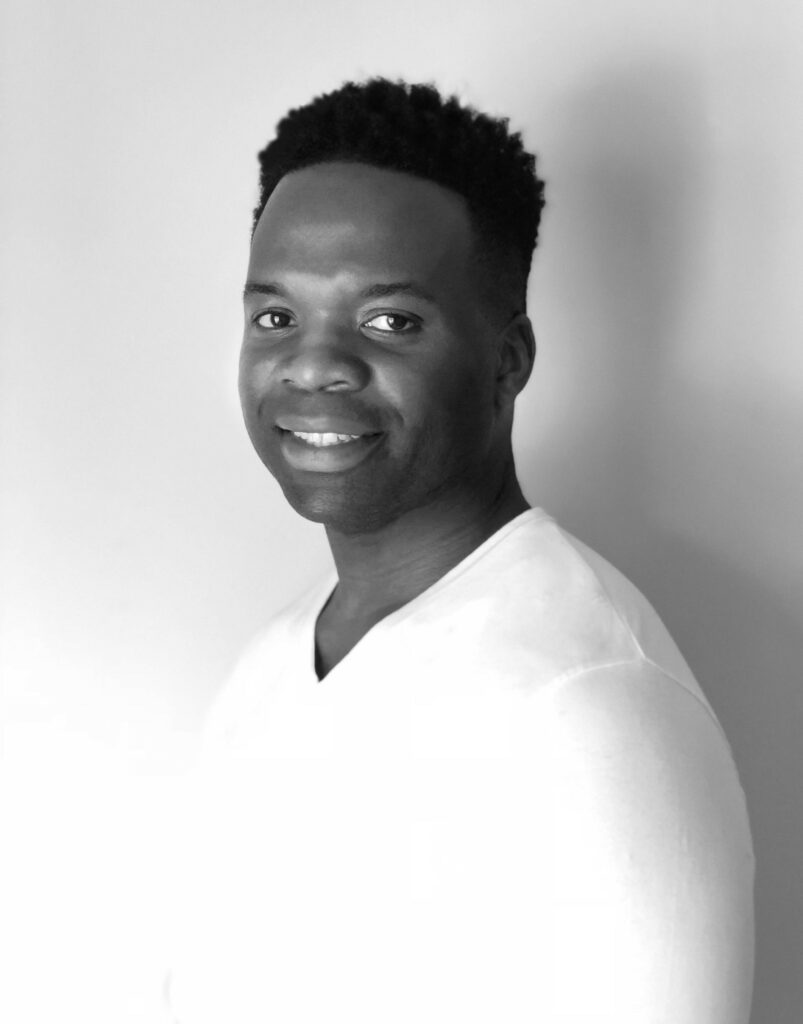 Born and raised in Miami, FL, Xavier Daniels is Principal Artist and Creative Director of Xavier Daniels Studios located in the art-inspired West Midtown area of Atlanta, GA.
Daniels studied at Rhode Island School of Design and completed his Bachelor of Arts at Morehouse College and earned an MFA from Savannah College of Art & Design (SCAD).
Since 2011, Daniels has served as faculty at Atlanta Technical College and has offered support and leadership to hundreds of Atlanta-based fine art and graphic design students. Daniels displayed a strong commitment to community with 13-year tenure and retirement as a firefighter with the City of Atlanta.
Xavier's artwork has been displayed in galleries across the United States and has featured in magazines; he is also a published illustrator.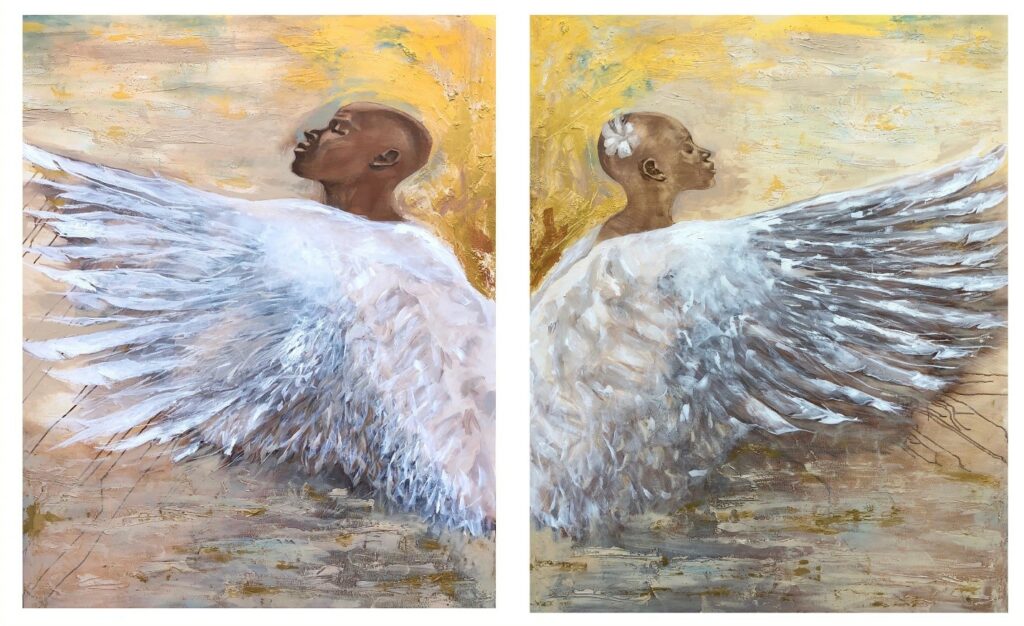 ArtX: Tell us about you as a person. The name in which you prefer to go by. Where are you based? What are your origins, where are you from, etc.?
XD: This is easy, I go by Xavier or some call me "X" for short. I'm originally from Miami, FL so I was raised going to the beach often. But strangely, I can't swim. I currently live, work, and play in Atlanta, GA.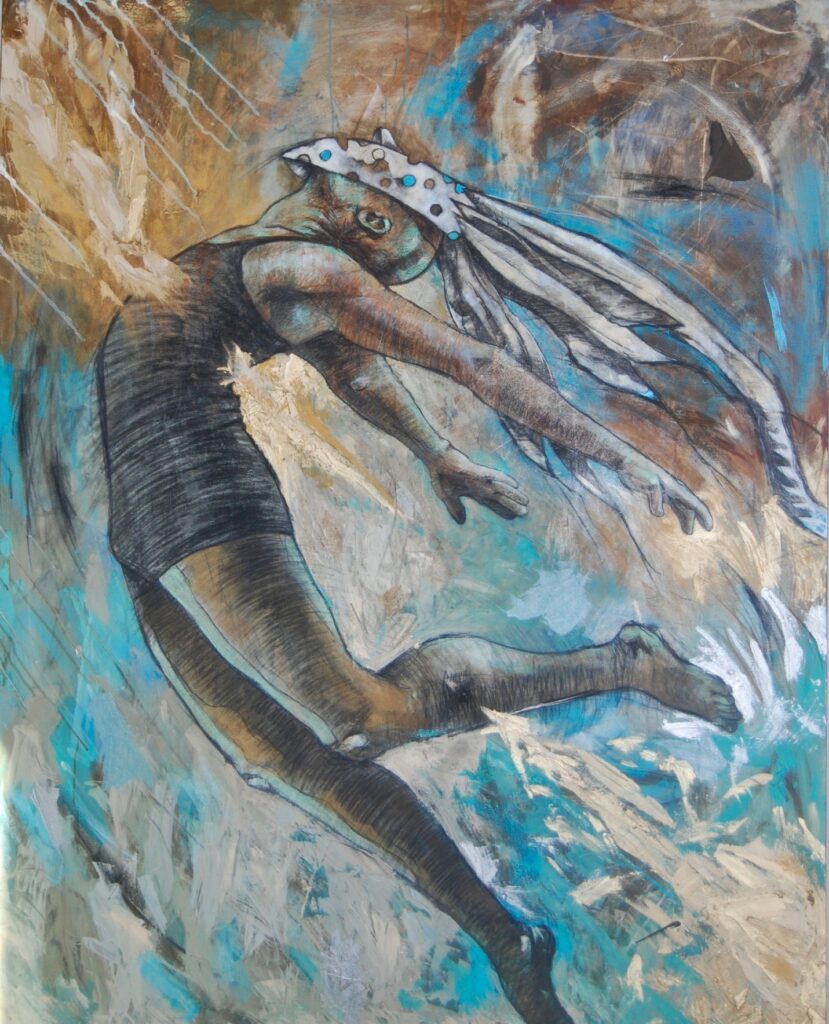 How long have you been practicing art professionally, when did you consider yourself a real artist?
I realized I was a real artist after noticing the reactions from others, this came at an early age. I actually sold my first painting as a teenager, this proved I had something special in me and I've followed that belief ever since. I've been a practicing professional artist for fifteen years.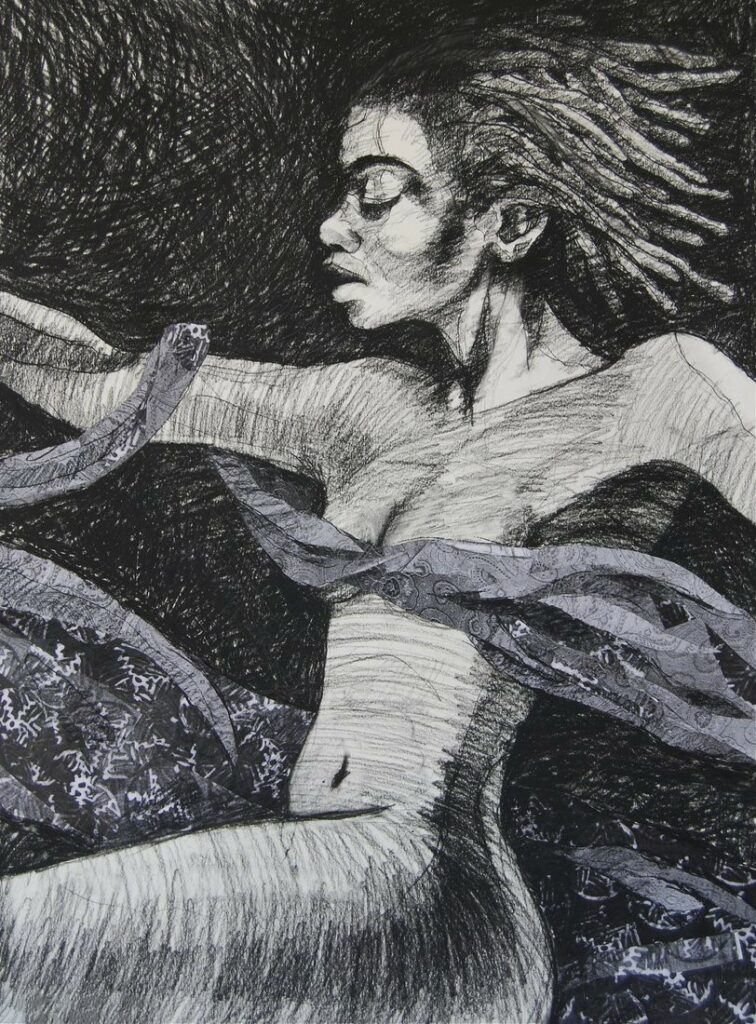 Did you go to art school? Tell me about your training, formal and informal.
I've dedicated my life to art and it's displayed in my education. I'm a product of magnet art grade schools, most notably New World School of the Arts in Miami, FL. This is where I fell in love with painting the human form. I also attended Morehouse College and Rhode Island School of Design-RISD, for my undergraduate degree in art. I completed my master's degree at Savannah College of Art and Design-SCAD. You may also see me at Grand Central Atelier in New York City occasionally.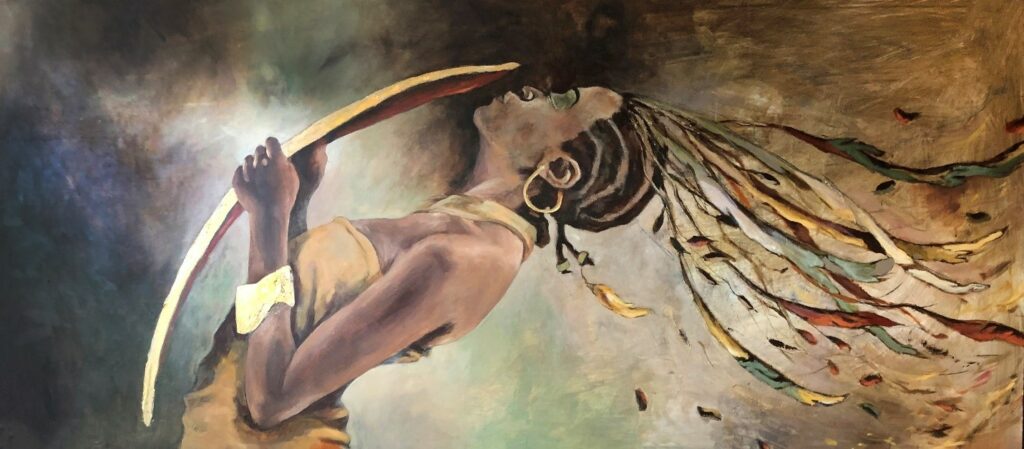 What medium(s) do you prefer to work with?
Oil paint is my number one medium. I find it most enjoyable to work with, I'm able to leave my studio to hit the gym and once I return the paint is still wet! But I must admit, collage work delights me too because I love to mix and match patterns.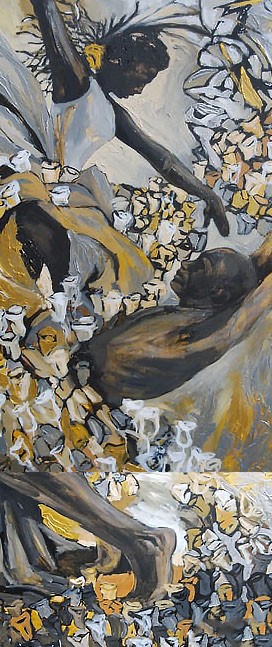 Who are some of your art inspirations? What are some of your non-art inspirations?
I'm inspired by modern dance because I love seeing the human body change into forms, fashion because I love fabrics and prints, and travel because I'm always eager to experience new cultures. For example, my recent travel to South Africa has led me to interpret this experience into my art. This idea is still evolving, it's crazy how my travel manifests into my art. I like to think of myself as a contemporary yet classic gentleman so the elegant art of Kehinde Wiley appeals to me.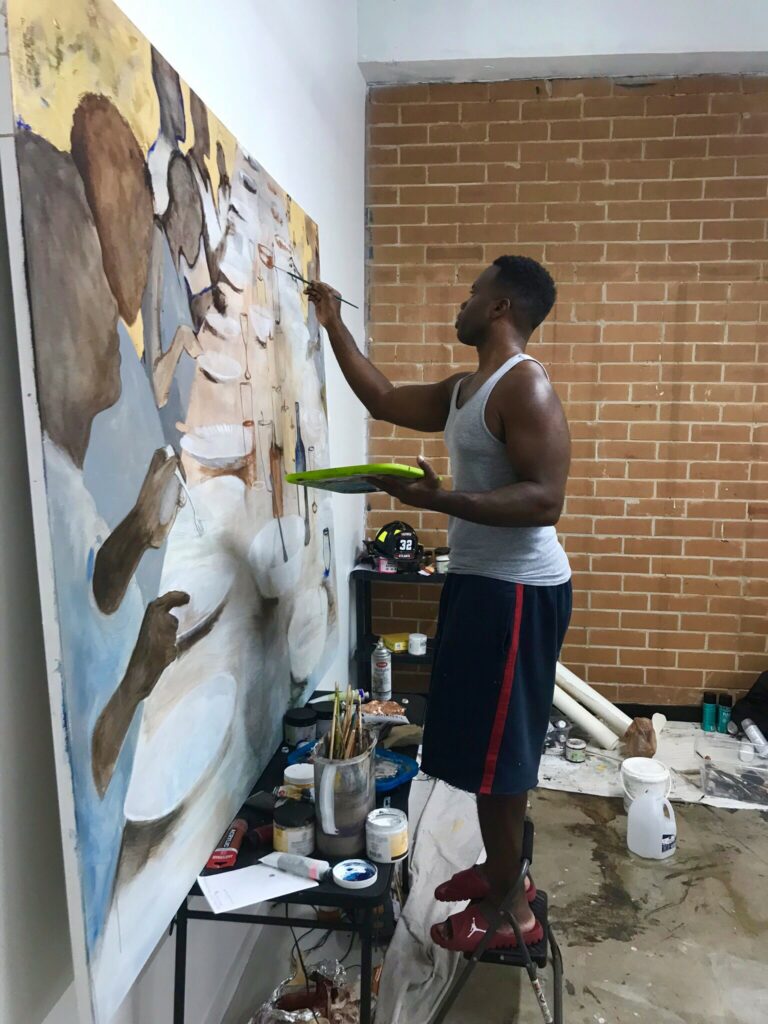 When do you know when a work is finished?
I'm a tough critic and my worst critic. I over-critique all of my work. I can actually annoy myself with this process, but it's been proven to work. A studio practice that I have is to hide my painting, and three days later revisit it with fresh eyes. If I like what I see, it's done!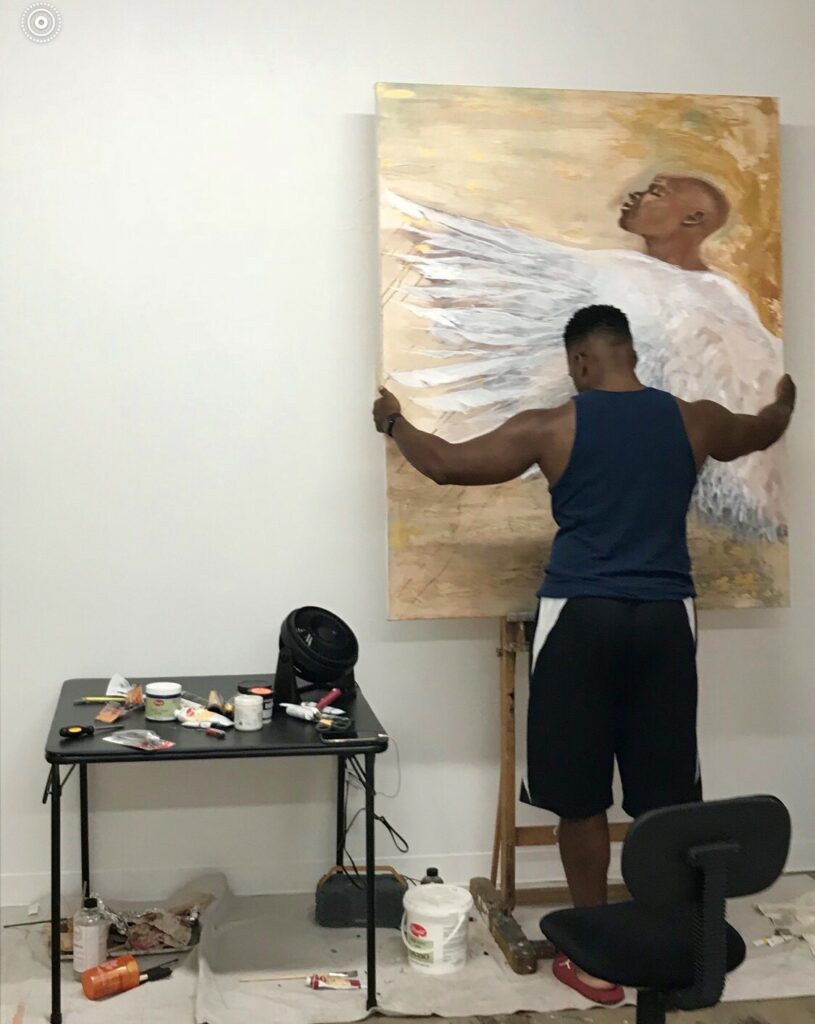 Tell me about your process when working. Do you listen to music or do any rituals to get yourself ready to paint?
I have many inspiration photos, some vintage while others are brand new. This generally guides the direction for each painting. Sometimes, it's the model in the image who inspires me while other times it's the color or texture. I like to work on two to three pieces at a time. This keeps it interesting and fresh for me as I'm in my studio. I might spend the morning on one painting and the afternoon working on another. I always listen to music while working, it can range from old school RnB, house, to jazz. Also, I listen to a lot of podcasts.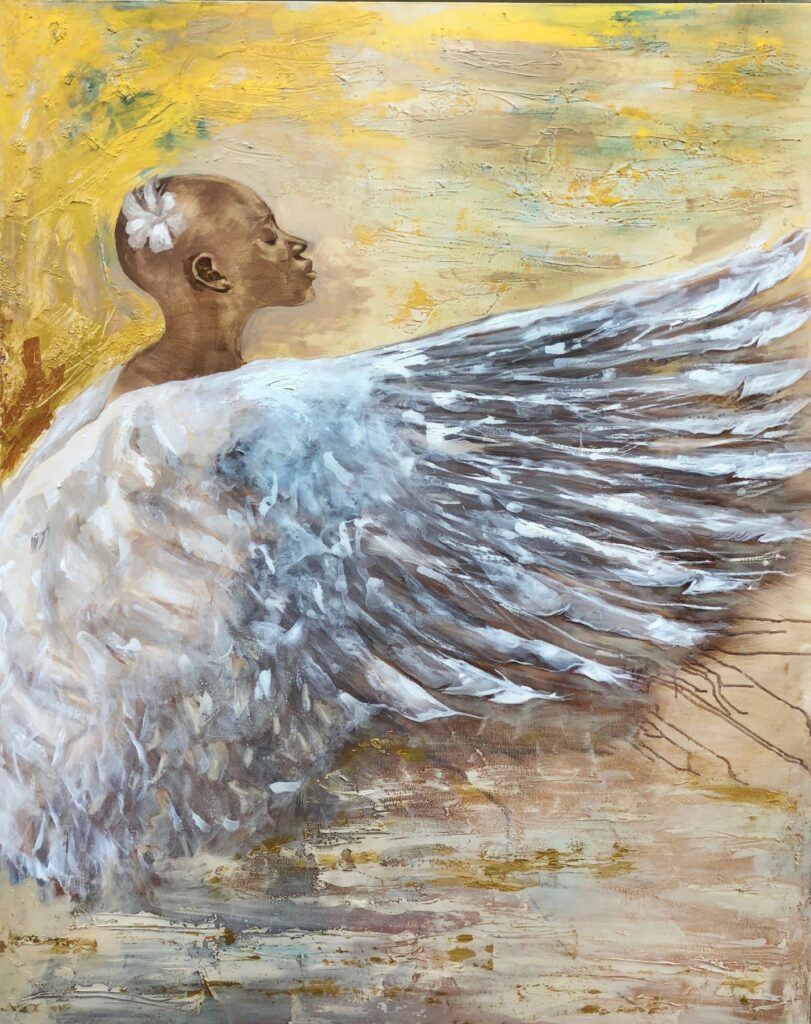 Tell me about the meanings and the concepts behind this particular body of work.
I like to use the concepts of family, faith, or strength to tell stories. I also see endless beauty in the human form and it's displayed in some of my most celebrated work.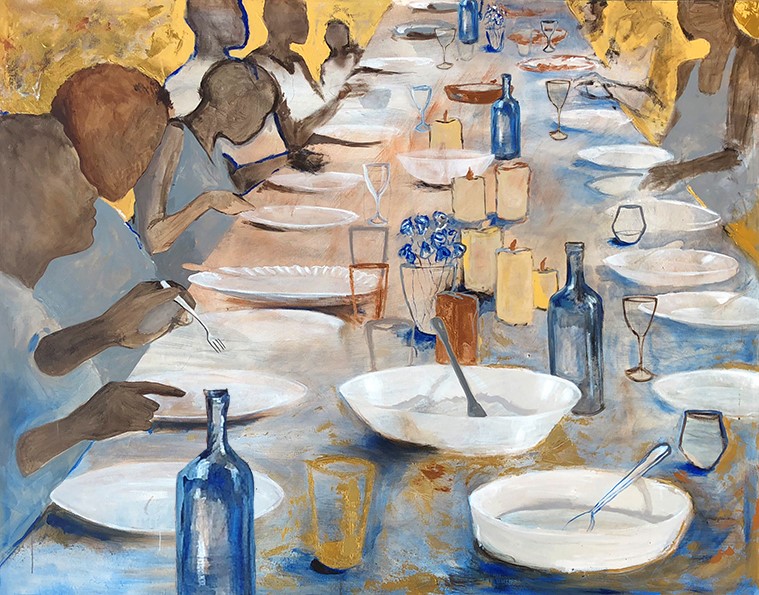 What do you wish viewers would take away from your work?
It's important that my work inspires and empower the viewer. I paint concepts and meanings in a fresh way, that I believe makes the viewer feel proud, encouraged, and motivated. Over the years I've seen viewers cry, smile, or hug while seeing my artwork. This tells me that I'm doing my job.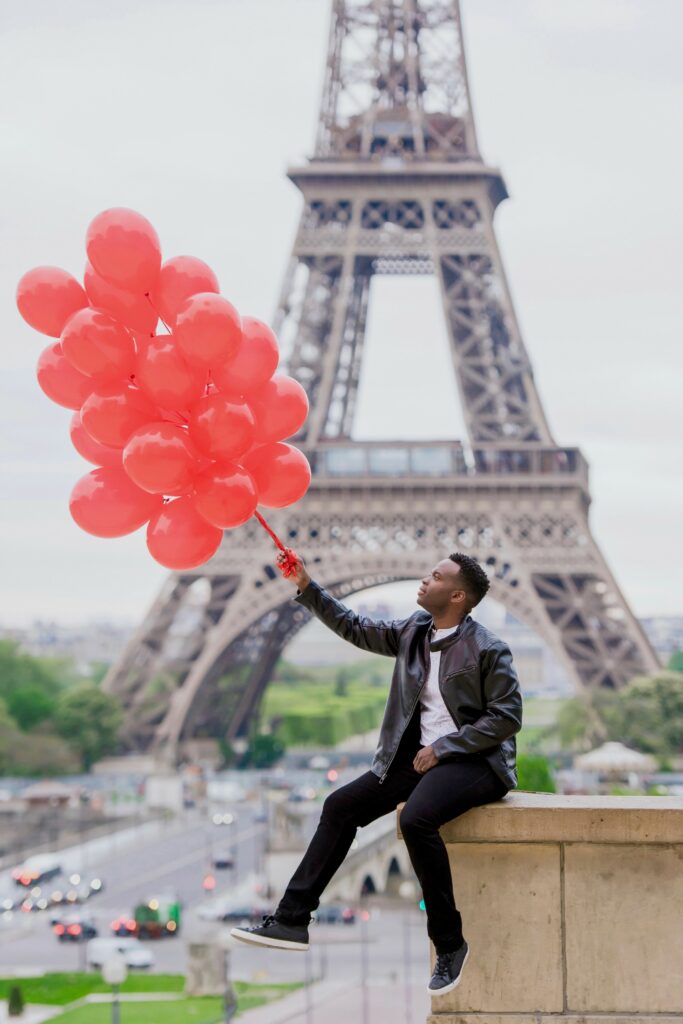 What are your biggest goals as a visual artist? And what has been your proudest moment professionally?
I'm seeking gallery representation, so this is a goal. One of my biggest goals is to have my art shown internationally. Professionally, I'm most proud of the high-quality standards I maintain for all of my art.
Checkout Xavier's website for upcoming projects and exhibition. Follow him on Instagram at @xavierdanielsart