ARTIST SPOTLIGHT: DAVID ALABO
By Danny Dunson
26 th August , 2019
Based in Accra Ghana, multi-disciplinary, visual artist David Alabo tells ArtX about the elements that inform his work. Alabo demonstrates a keen interest in Afro-surrealism; currently undertaking projects on surrealism as it pertains to African culture using 3-dimensional abstract works, photography and mixed media pieces as primary mediums. The young artist is committed to gaining an understanding of how best to showcase and critique African society through the lens of the strange & fantastical. Alabo has been an outspoken advocate for mental health and wellness in Africa, and he refuses to be put into a box, as his work is ever-changing and growing. Alabo's imagery serves as a meditation rather than an escape, as he provides a visual language that is not only surreal but healing. We are very excited to present some of the artist's most recent body of work!
ARTX: Tell us about you as a person.
I'm David Alabo and I am a visual artist based in Accra, Ghana. Where I'm from is always a tricky one. I'm 100 % African as my father is Ghanaian and my mother is Moroccan. However, I grew up in three different continents. I believe the best way to explain my cross-cultural upbringing is through my art. All the influences I was lucky to soak up as a kid find their way into my work. Whether they are the desert landscapes of Morocco, the bold saturated colors of Ghana or the beautiful architecture of Italy, I feel fortunate to have seen the world. Art is my way of giving back. I feel bound in some way to the universe as a whole, using my art to converse with it and through it.
How long have you been practicing art professionally, when did you consider yourself a real artist?
For the last few years, I have spent most of my time developing my craft within the various mediums. I wouldn't be able to pinpoint one moment. My connection with art is as much of a part of my identity as my name is. It is reinforced and echoed every time I introduce myself.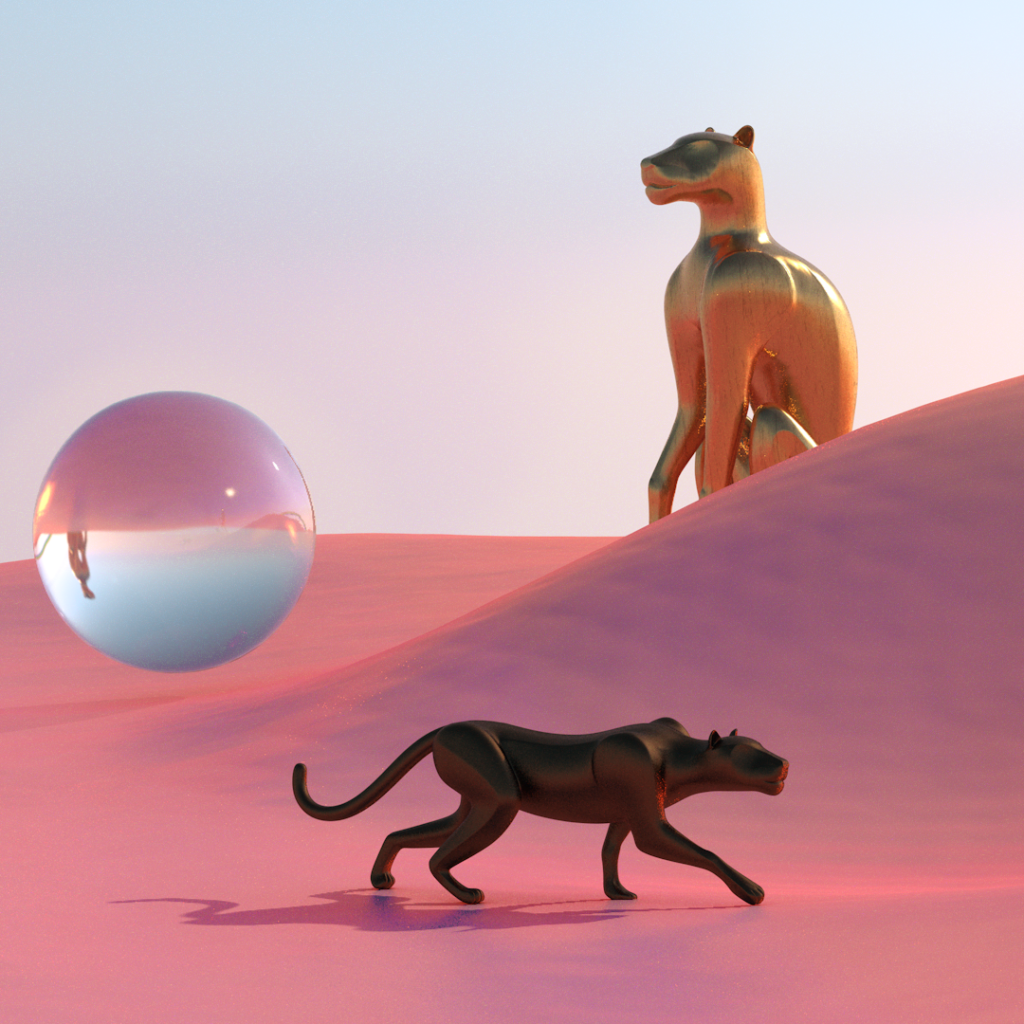 Did you go to art school? Tell us about your training, formal and informal.
I've known myself to be a creative person ever since I can remember. Drawing on anything from classroom desks to the back of Chinese takeout menus, I enjoyed the transportive power of art and Zen you could achieve when absorbed in its creation. It felt like a way to deal with restlessness as a kid. The meditative experience it gave me became a form of therapy.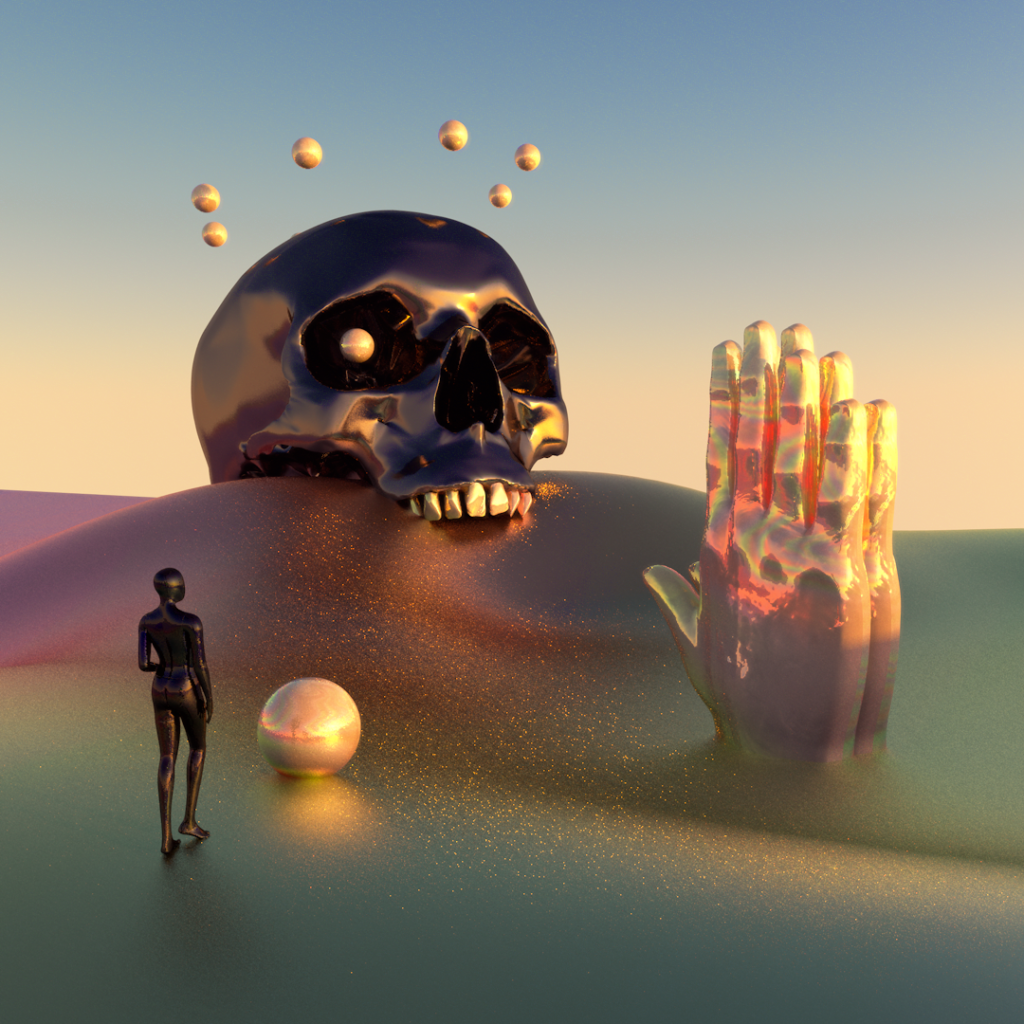 I've taught myself all I know as an artist. Learning on my own, with the help of a decent internet connection, has given me the opportunity to experiment and challenge myself at every step of the creation process. Some experiments worked, others failed. I believe the crucial part to progress is accepting failure as a necessary step to success.
As a freelance artist, you have to juggle being your own accountant, lawyer, creative director, intern, and basically every job title at a functioning studio. You're an entrepreneur with your first start-up and you have to frame certain aspects of your career in that way.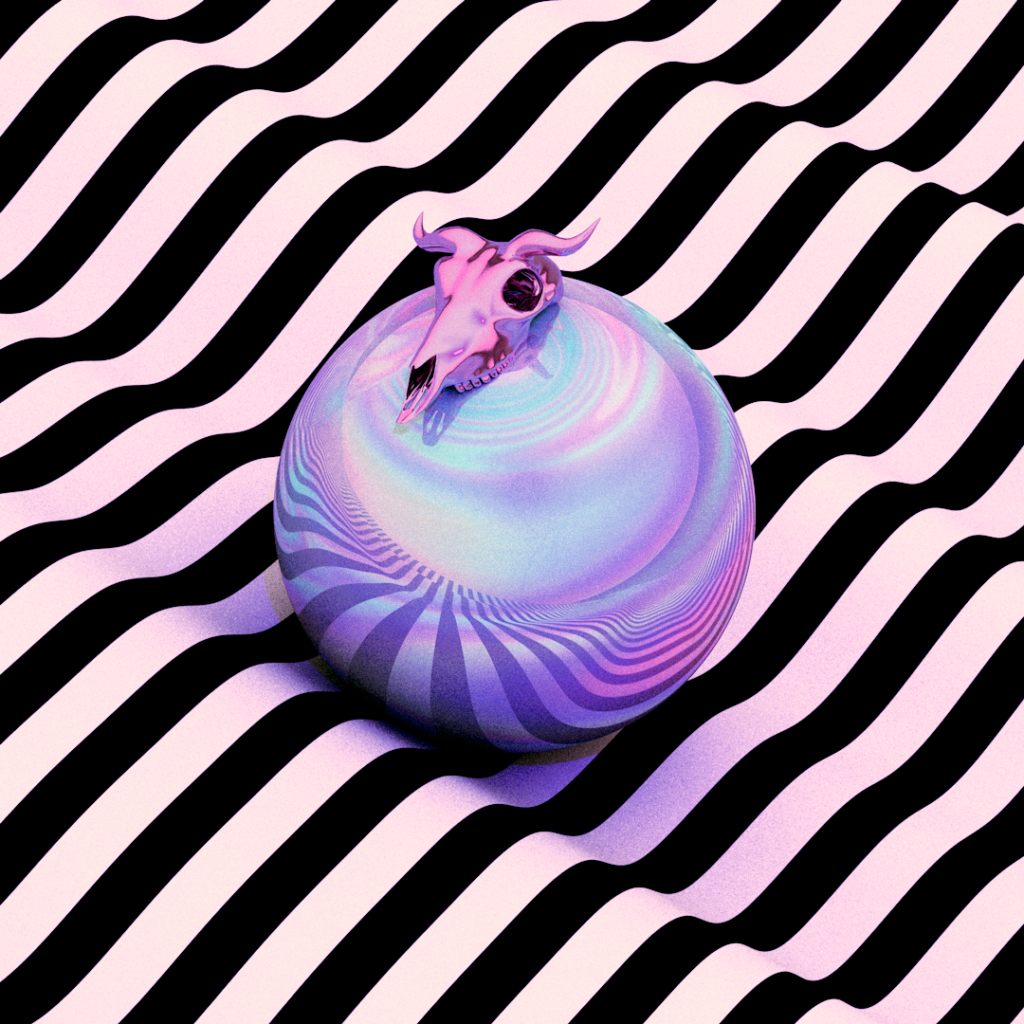 What mediums do you prefer to work in?
I don't see myself ever bound to one medium. I am obsessed with the process of learning. At the moment, I've thrown myself into the deep end that is 3D or computer-generated art. When I think of Afrofuturism, I think of a movement and a people that are pushing African art and culture through technological innovation. It feels like you're a painter with numbers and complex equations as the colors in your palette. We are at an incredible stage in the evolution of art and I'm merely chipping away at the surface, so experience and time are my best friends. Photography and painting are all elements that find their way into my pieces.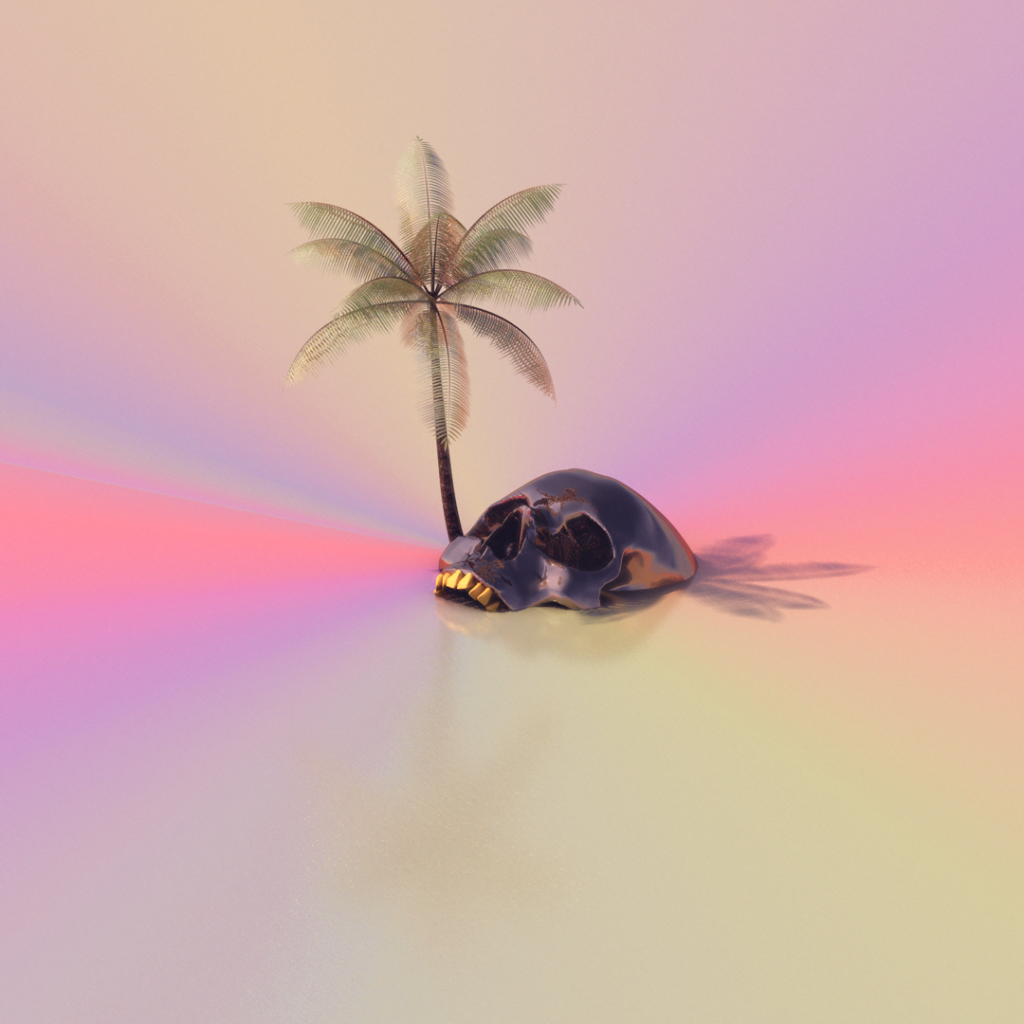 Who are some of your art inspirations? What are some of your non-art inspirations?
My art inspirations are constantly evolving in tandem with my progression as an artist. Hajime Sorayama, Tuco Amalfi, Takashi Koizumi, Hiroshi Nagai, Masoud Yasami, Namsa Leuba, Krista Franklin and Jamie Hewlett are just a few artists I've been studying very carefully the last few months.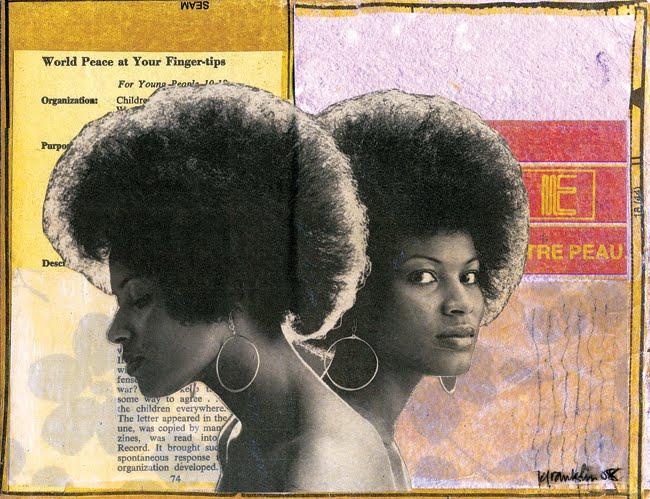 Japanese artists never cease to amaze me with their minimalistic approach to surrealism and life in general. The gradients, clean lines, and dizzying concepts all come together to form a pleasing visual alchemy that continues to surprise the more you look into it. I hope to reach that plane with my work.
Another great artist I admire is Kip Omolade, an African American fine artist. His incredible paintings and sculptures show a mastery of light and texture. His works are truly admirable. They take you to a different dimension. It would be a completely surreal experience to see his work in person.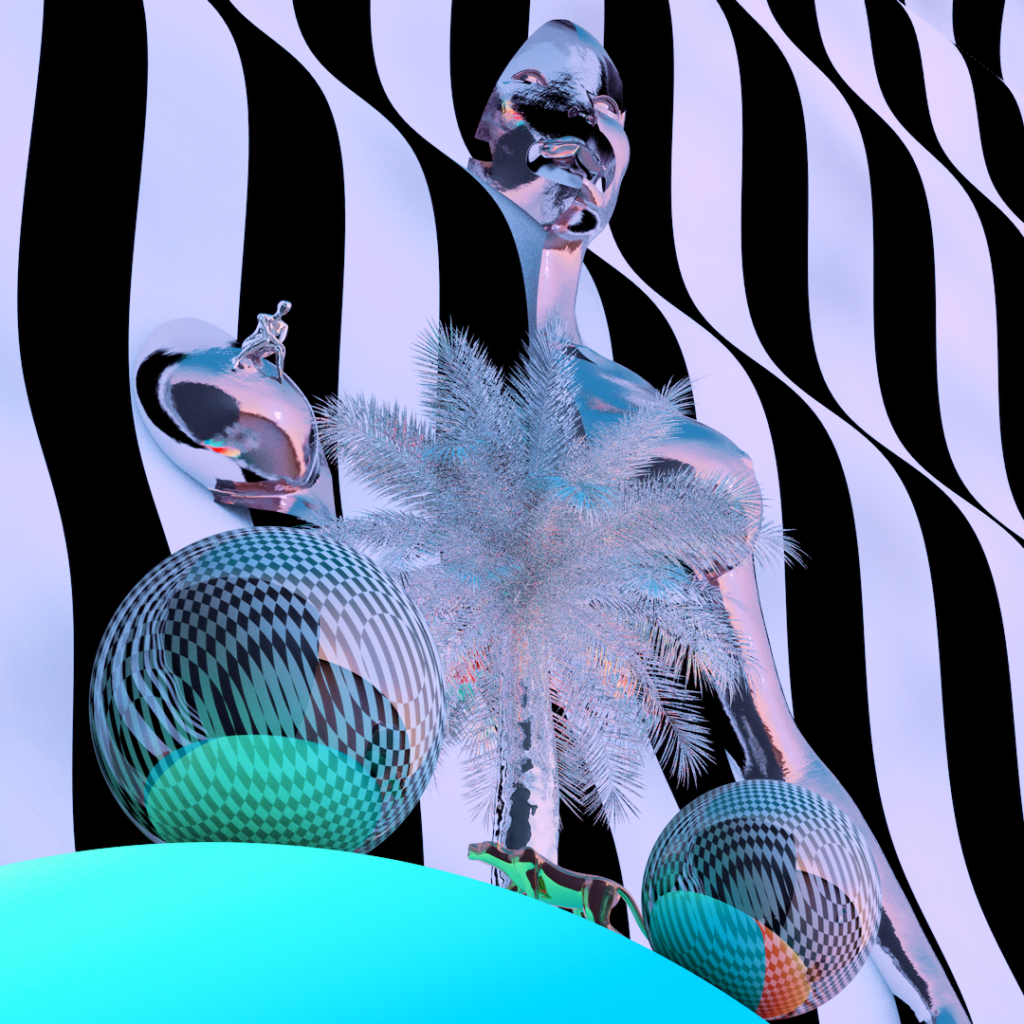 Let's not forget music…She has always been a constant anchor in my life. Genuine and expressive music that paints a picture with sound can sometimes impact an audience in a more visceral way than a visual could. When you have your favorite sounds paired with visuals that are just as good, it's a different experience altogether. I remember some of my most loved songs. and the music videos I watched on repeat. From artists like Toro y Moi to Santi and Tame Impala, I've been a big supporter of creatives who curate and perfect their essence into a cohesive project that touches the soul of many who often feels isolated.
There is beauty in the ordinary and if you can switch your thinking to realize that, all things around you become inspiration.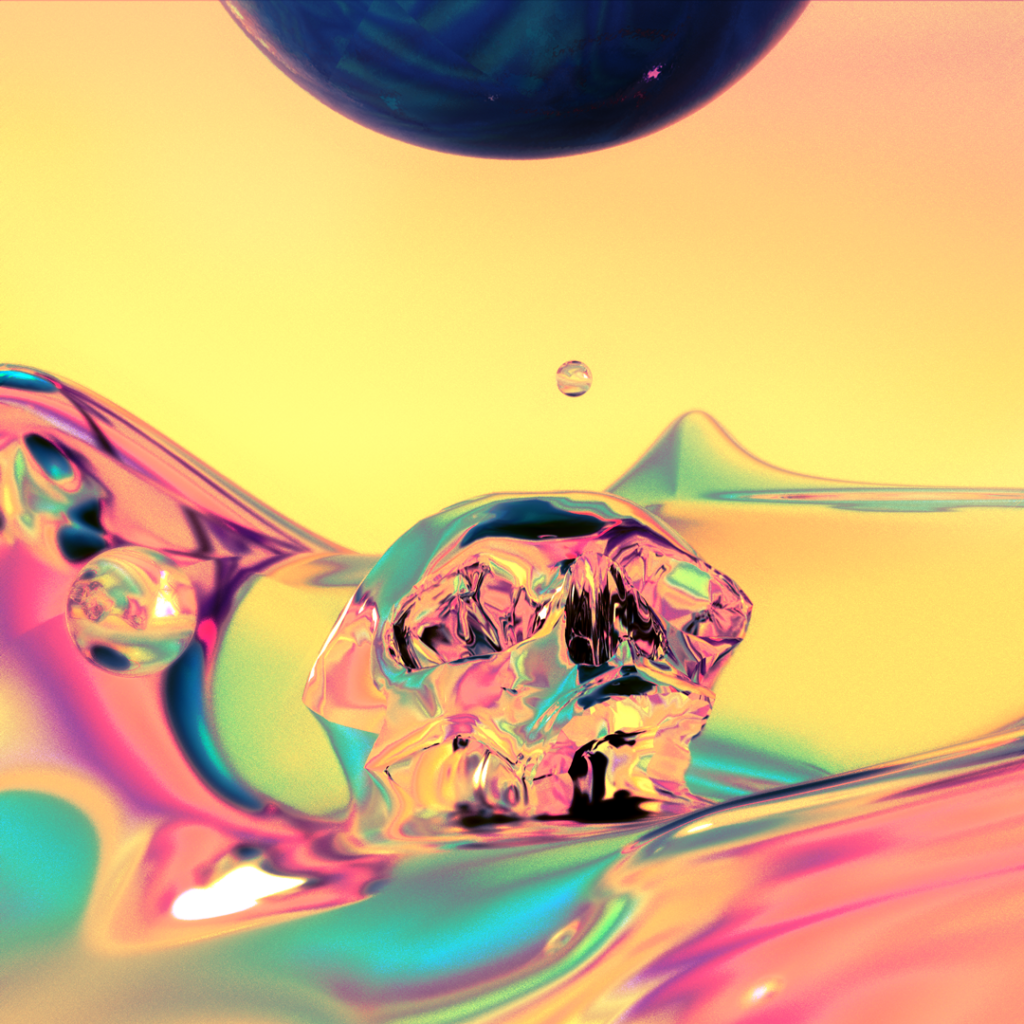 When do you know when a work is finished?
In my mind's eye, the ideas and composition can often be scrambled and fuzzy at first, but the main subject is there in some form whether it's an object, action or a color palette. I'm constantly having to practice restraint to make sure each element adds to the story without muddying it. It's always surprising that the final piece turns exactly how it was supposed to be. Defining your "style" as an artist can be self-limiting because you start to question whether an idea or theme fits into what you and the audience expects of your work. I try to leave all that behind and let the process guide me when I enter the studio.
Tell us about your process when working. Do you listen to music or do any rituals to get yourself ready to make art?
When inspirations hit and a scene emerges in my head, my only concern is finding a way to materialize that concept. I create most of my work in complete silence with maybe only the sounds of the birds outside. I'm lucky to live in a place that's not too noisy, and I'm sure that's had an effect on my creative process.
Immersion is key. The ephemeral nature of an idea is beautiful and dangerous. I like to imagine that voice in my head as a drill sergeant yelling: "CREATE NOW!" when I least expect it.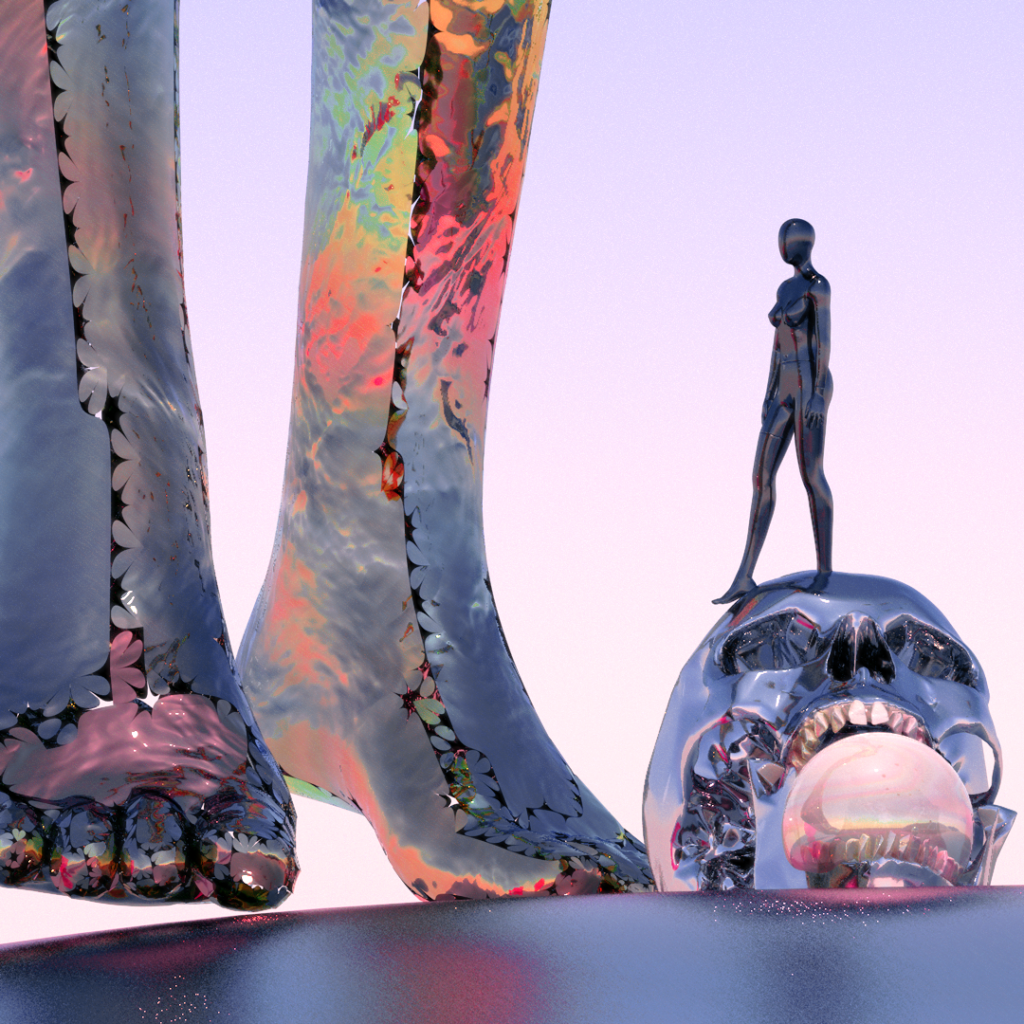 Tell us about the meanings and the concepts behind this particular body of work.
I like to leave the interpretation of my work to its viewers. It's nice when people get to choose the meaning that they relate to.
What do you want viewers to take away from your work?
Solitude is bliss. Embrace and enjoy spending time with yourself. I'm not advocating total isolation because that is unhealthy. However, I'm advocating finding comfort in who you are as a person and taking time to reflect on your own thoughts, desires and truths. When you feel strong and secure with yourself, that energy is contagious, and it resonates with everyone around.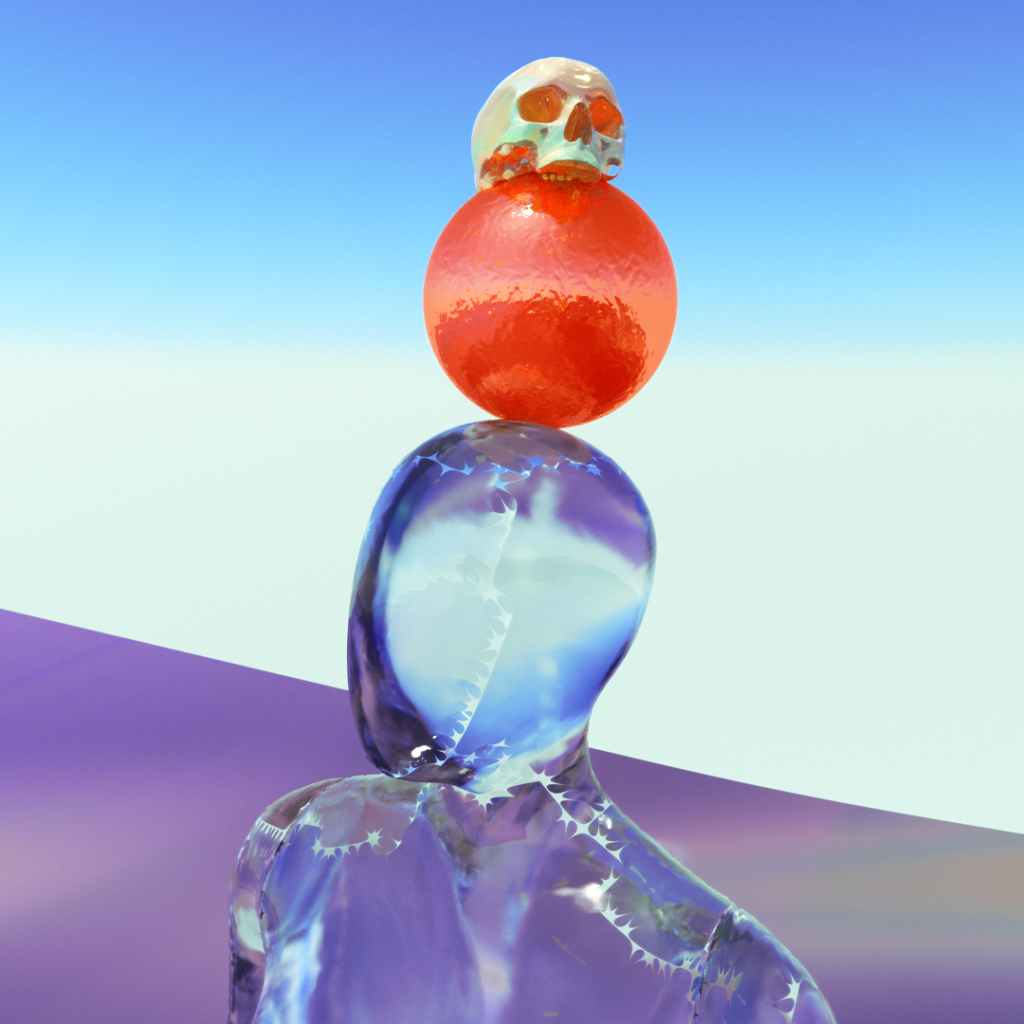 What are your biggest goals as a visual artist? And what has been your proudest moment professionally?
I am working on a short film that channels surrealism and Afrofuturism into a kaleidoscopic wonderland. Fun stuff. I love film and pop culture so this will be a twisted adventure into the medium of film, and I cannot wait to share it with the world. I want to use it as an opportunity to showcase Accra and the influence it has had on me growing up here.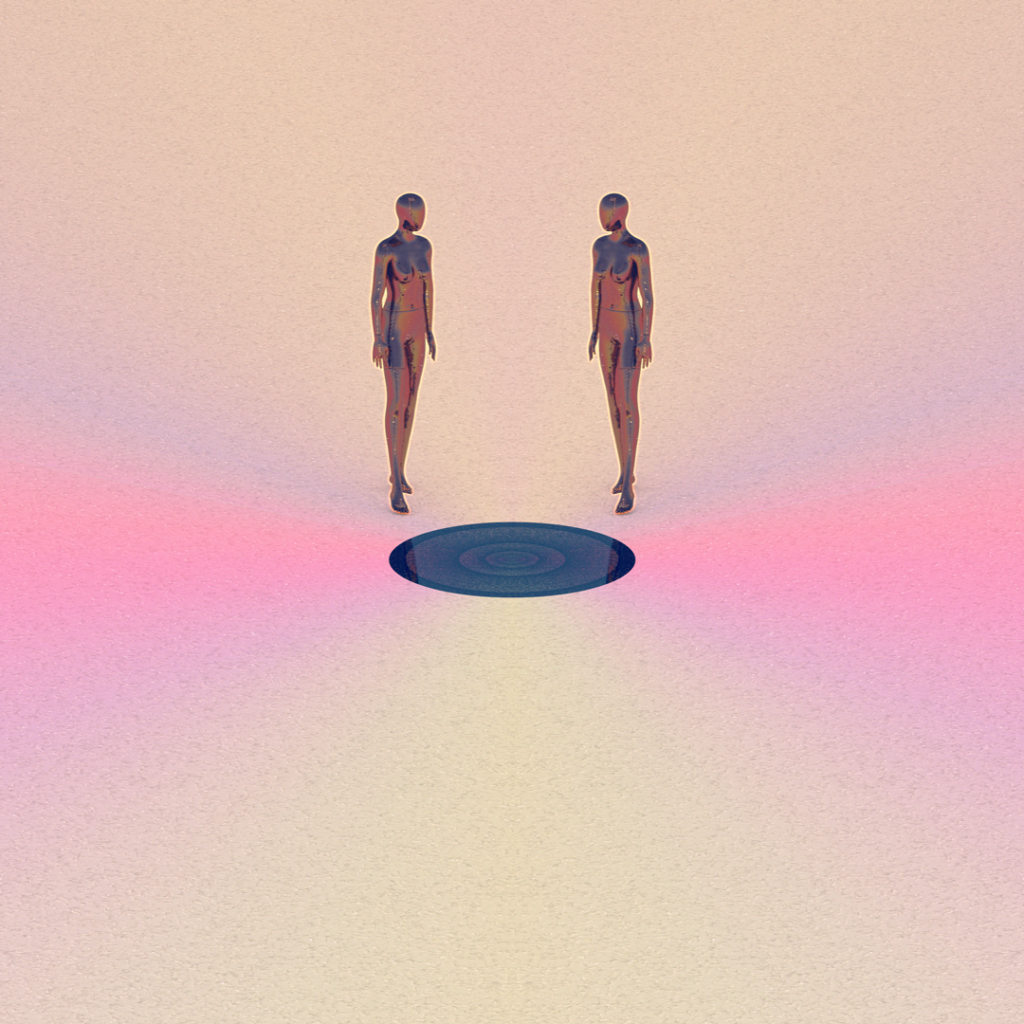 Working with Daily Paper, an Amsterdam-based clothing label with strong African ties, has been my proudest achievement this year. It brought out some of my best work yet and pushed me as a creative, which is rewarding in itself.
Another proud moment was making illustrations for Quartz magazine, 30 Under 30 African Innovators. I felt a bond with other African innovators I had never met before.
Last but not least, I speak frequently on mental health awareness in Africa and the fact that this conversation is now out in the open makes me feel personally proud. In the grand scheme of life, we'll have to wait and see for what comes next. I'm excited for what's to come.
Visit David Alabo's website for his latest work and upcoming projects.
Follow him on Instagram at @davidalabo