ARTIST SPOTLIGHT: COMPLEX SHADOW
By Danny Dunson
30 th July , 2019
Complex Shadow is a musician and street photographer from Athens, Greece. His photography captures multi representational scenes of urban life in his home of Athens. Earlier this year Complex Shadow exhibited his work at Allouche Benias Gallery, establishing the artist as a young and exciting emerging talent in Greece. The artist wishes to bring his stories multicultural Athens around through his photography.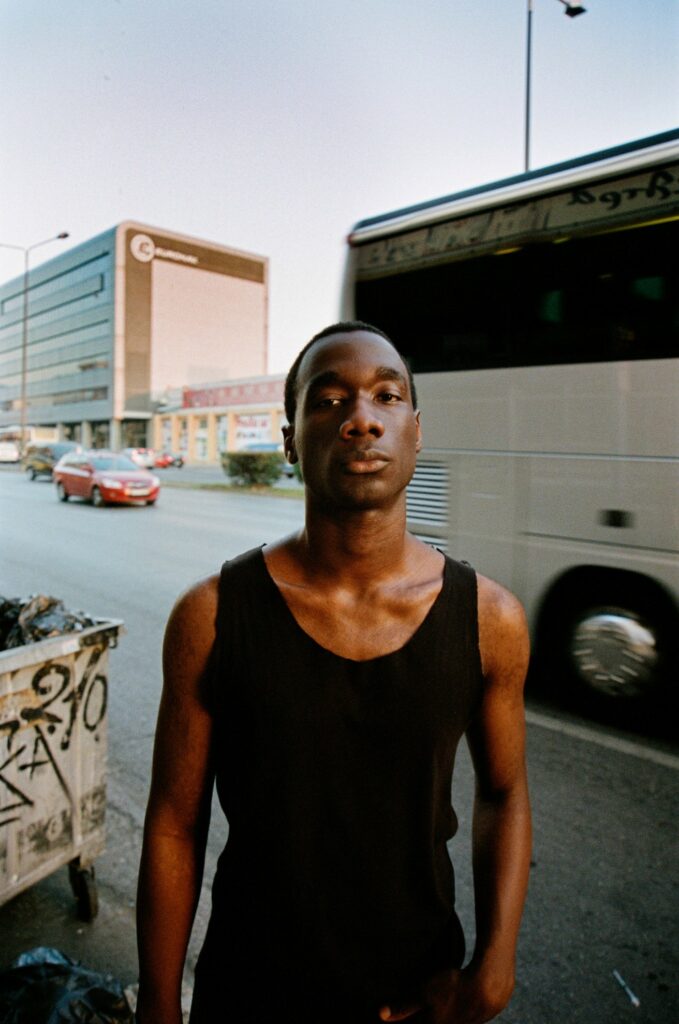 ArtX: Tell us about you as a person. The name in which you prefer to go by. Where are you based? What are your origins, where are you from?
Complex Shadow: I'm a musician and photographer, I go by the name of Complex Shadow. I was born in Athens, Greece by Sierra Leonean parents and I have roots from Thailand.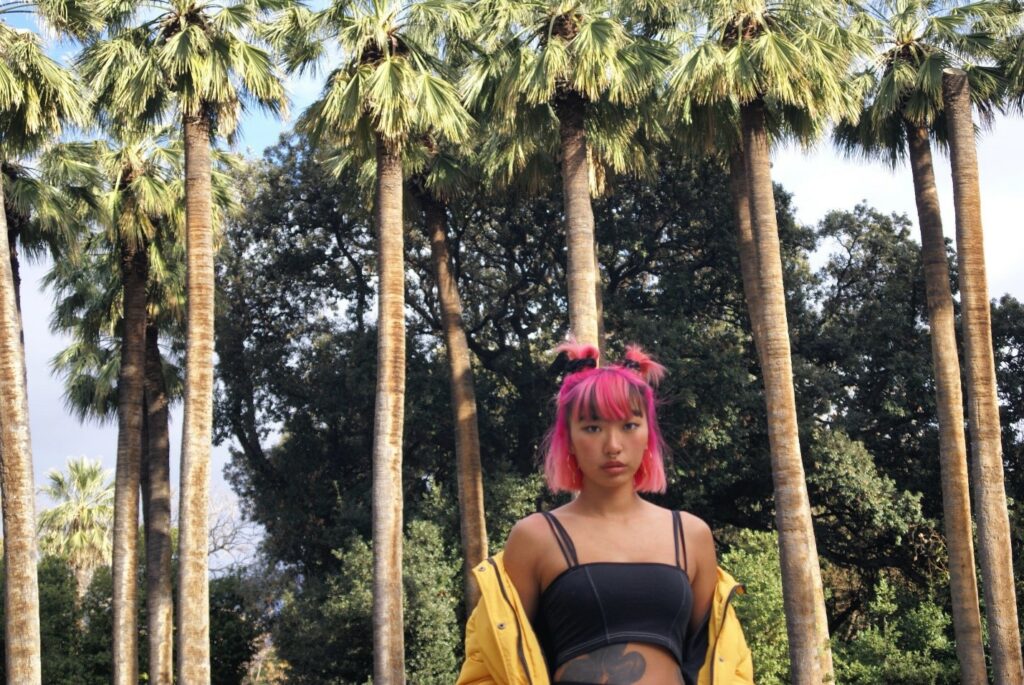 How long have you been practicing art professionally, when did you consider yourself a real artist?
I've been practicing photography for about two years now and when I did my first exhibition at Allouche Benias Gallery. I realized that I can do more, and I believe that put me on as a real artist presenting my own vision through photography.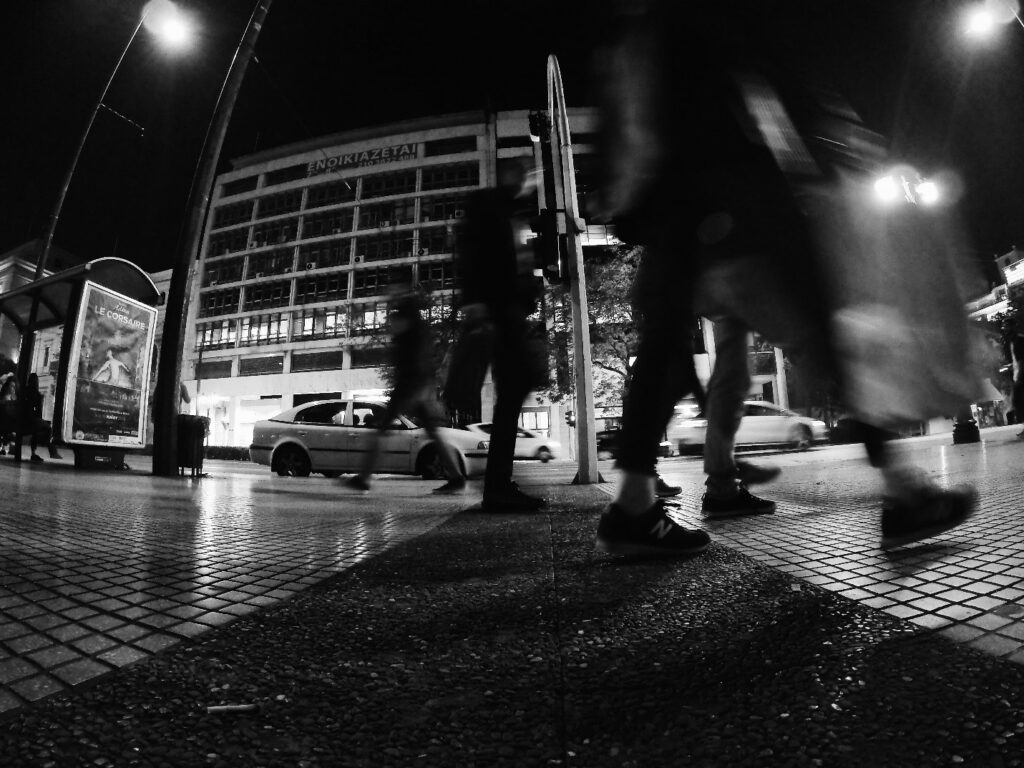 Did you go to art school? Tell me about your training, formal and informal.
No, never been to any art school, but people tell me I'm a natural, so I just go by that for now. I just capture as many moments as I can and present it in the best way possible.
Is there a special camera that you prefer to use?
Mamiya and Sony α and always good lighting. I just try to be in as many situations possible and just have the best capture.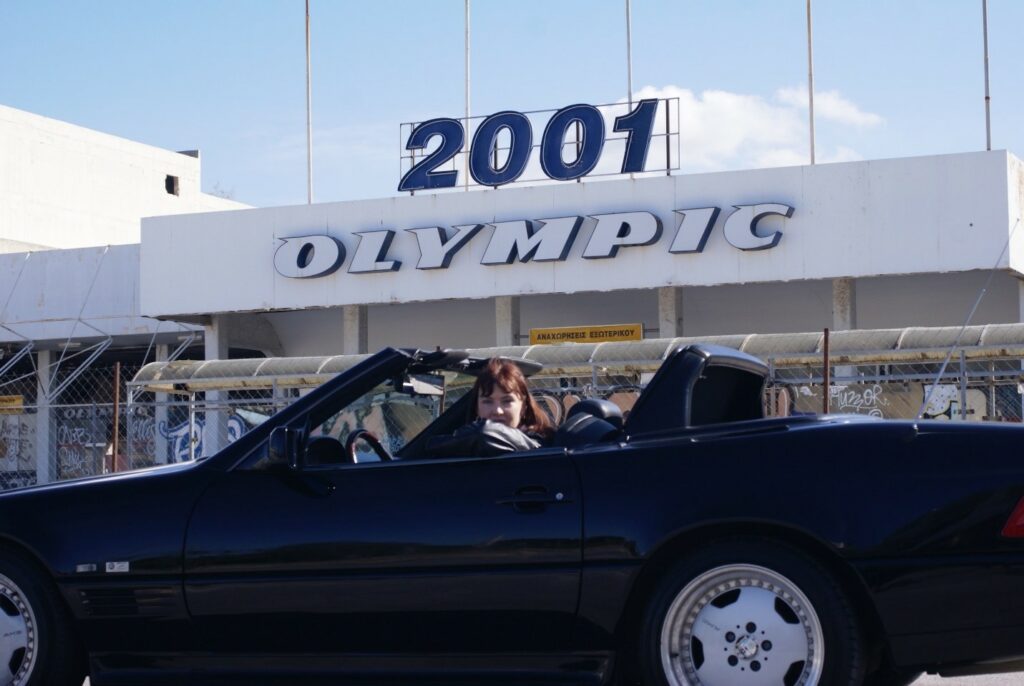 Who are some of your art inspirations? What are some of your non-art inspirations?
I really follow photographers like Ari Markopoulos, Nick Knight, and Daniel Regan, but I think Athens is the main source of my inspirations. I think I really know how to move and do the creative things I wanna do in Athens.
My non-art inspirations would really come out from negativity or having a hard time presenting my shots.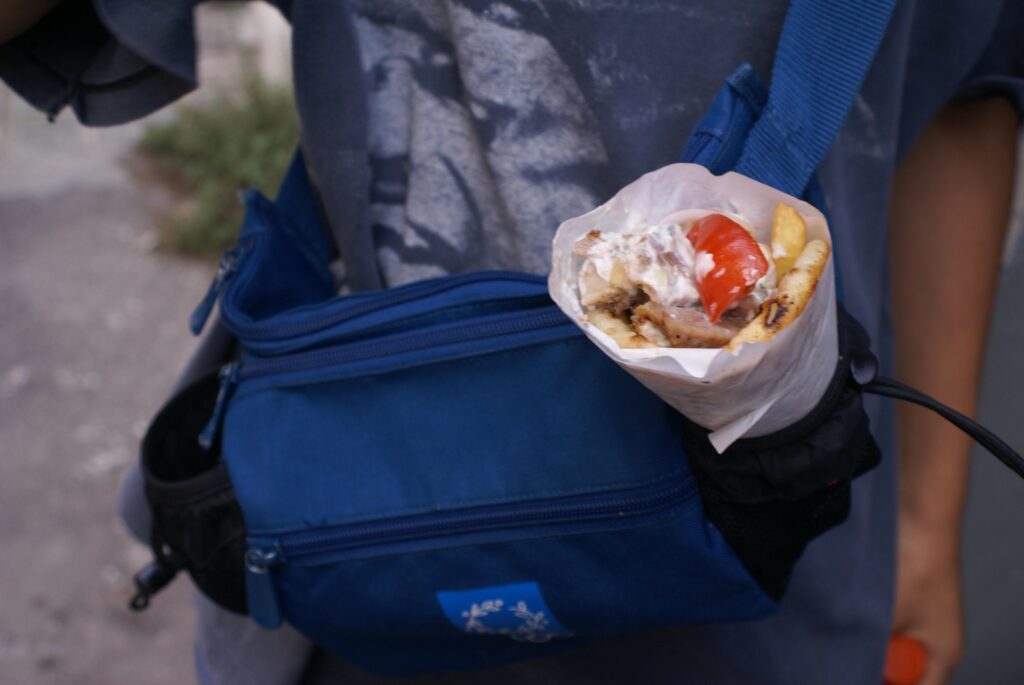 When do you know when a work is finished?
There is a small shine I'm looking for in every shot I take, and if everything is clear in my head for what I'm trying to bring out, then it's ready to be presented.
Tell us about your process while working. Do you listen to music or do any rituals to get yourself ready to work?
Music has to be in my surroundings! I always double-check to have good light and a full battery, and just hit the streets.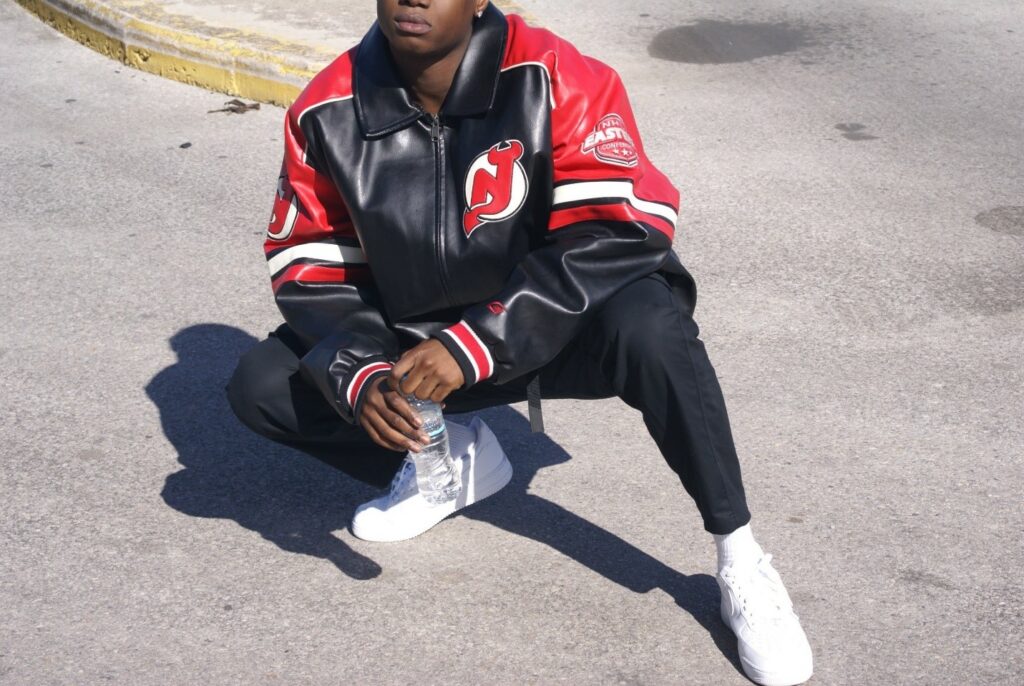 Tell us about the meanings and the concepts behind this particular body of photographic work. Do you prefer to shoot people?
I'm just trying to capture a unique, fleeting, and meaningful moment, ideally, one involving movement and action. Also bring out candid, photorealistic image of people in real-life situations. But mostly I just follow my aesthetics and capture.
What do you wish viewers would take away from your work?
I'm looking for people to have strong feelings and connection with what I present. I think that is the most important.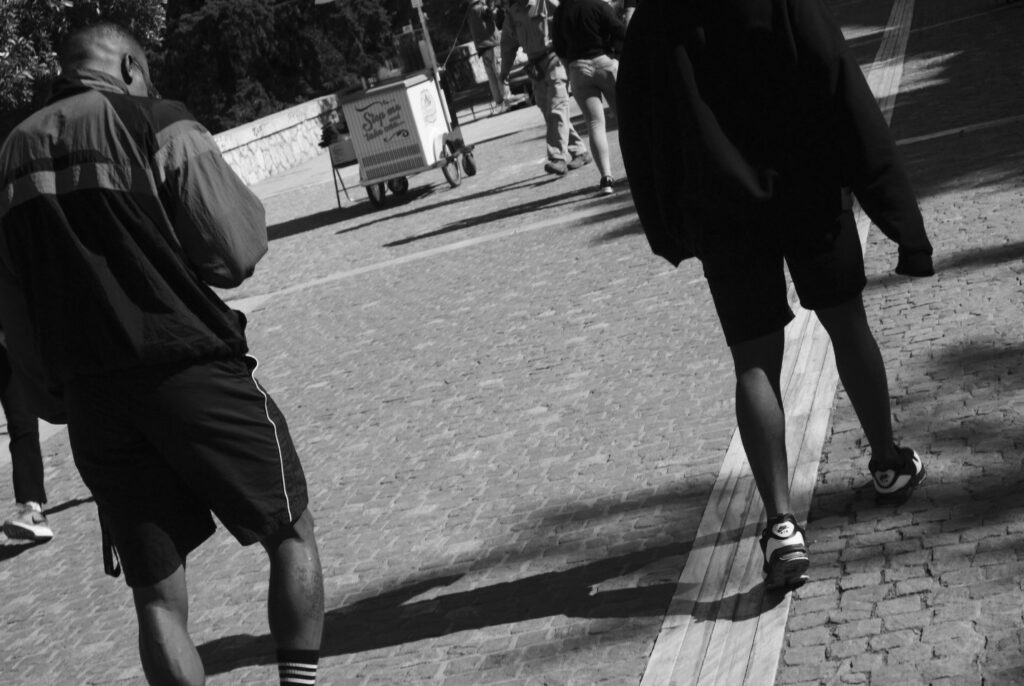 What are your biggest goals as a visual artist? And what has been your proudest moment professionally?
My work is to have my work in every gallery and museum in the world and share my vision internationally. And I think my proudest moment professionally is making a start in Allouche Benias gallery based in Athens, Greece. My last exhibition at Allouche Benias Gallery gave me recognition as a qualified street photographer. I am working to bring Athens throughout the world. It's very important to me create work that represents multicultural youth living in Athens
Check out Complex Shadow on Instagram